The idea of a road trip excites everyone. However, every time you think about a road trip, there are a number of things that you need to keep in mind. There are a lot of problems that you need consider before you plan on a road trip. You need to consider where will you sleep? How will you accommodate your sanitation needs? What will you do for all your meals and other such similar problems? However, now there is no need to worry about this. The simple answer to all of these questions is a luxury caravan.
A luxury caravan is just like you house on wheels. In fact, sometimes it is better than that. They are equipped with various features that make your road trip easy and fun. A car that has a bed where you can sleep, a television where you can catch up on your favorite shows, a bathroom where you can accommodate your sanitation needs, a kitchen where you can cook, a dining table where you can eat. Along with this, it also has the regular features of a car like a passenger seat and a driver's seat. What can be better than this? A car you can park in the middle of a forest and comfortably sleep in it. It is the perfect solution to all your road trip problems.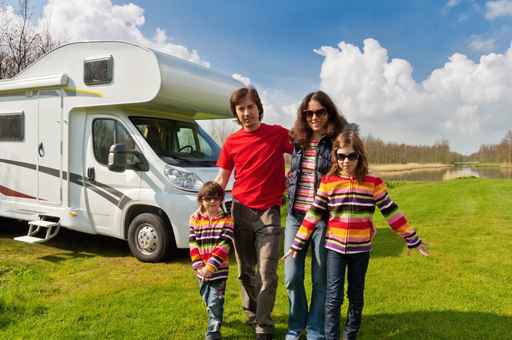 Consider your needs before Spending
Luxury caravans are available for rent or purchase depending on your need. Most travel companies rent luxury caravans to their customers. If you go to purchase a caravan, it is going to cost you a lot of money. It is not a feasible option. So if you are planning to travel from one end of the continent to another by road, renting a luxury caravan is what will make your trip easy and comfortable. Travelling by road is always cheaper than air or railways. Not just that, with the availability of these caravans, your road trips can be extremely fun. If you are travelling with family or friends, an enjoyable road trip will give you time to bond and you start your vacation on a high note.
There are different types of luxury caravans available in the market. Depending on your taste, style, need and budget you have the option to choose from:
Simple Caravans: These are simple caravans that can accommodate two to three people. The interiors of such caravans are not very fancy. They are the cheapest of their kind and they are most easily available for rent. The bathrooms are simple with a single shower, sink and toilet. It consists of a double bed and couch. The kitchen and dining area are the same.
Spacious Caravans: These are a modified version of simple standard caravans. They are more spacious and can accommodate up to six people. They usually have two double bedrooms, a spacious living and dining area and a kitchen. The bathrooms are much bigger and sometimes they are attached to the rooms.
Deluxe Caravans: These are the second best kind of caravans. They are spacious and luxurious. They are specially built by best designers and they give a feel of a good hotel. The rooms are extremely spacious and they have attached bathrooms. The kitchen and dining area are separate from each other and are well maintained.
Luxury Caravans: If you want the feel of a five-star hotel on wheels, the luxury caravan is your best bet. With hot tubs and LCD televisions, these caravans are a complete package. The best and most expensive of its kind, they will make your road trip worth every penny. They can accommodate between four to eight people depending on the number of rooms you choose.
If you are scheduled to travel with your sweet family by road, getting a luxury caravan will make your trip trouble-free and happy. Go through the link to get more details about luxury caravan.