As a child, you may have harbored a dream to become a writer someday. You can make your dreams come true by becoming a student blogger. Student bloggers are easy to find these days, and there are ways to get others to notice your writing. Publishing an article in a magazine or journal may appear to be a rather daunting process. At the same time, for pursuing a career in academics or research, this is something you cannot avoid. So, you can try to find ways to publish articles while in college itself.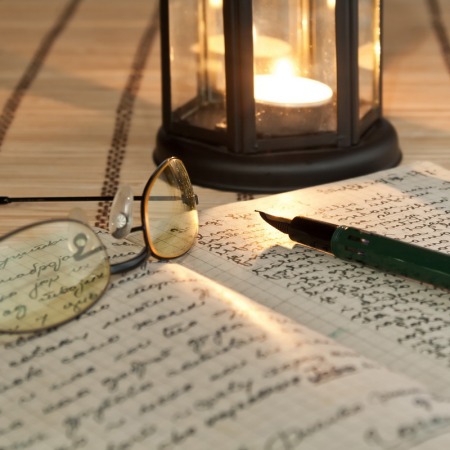 How can you start blogging in College?
A good way to start is by getting your writing in the student newspapers since almost every college will have one affiliated newspaper. You could even reach out to the local newspapers and submit guest articles and cartoon strips in these. Alternately, there are literary magazines that accept many types of writing, whether it is short stories or poetry or multimedia pieces. Finally, there are research and academic journals which welcome well-written essays. Besides these, interested students can also take part in essay-writing contests, start their own blogs or publish articles in an existing blog.
Tips to get published as a Student Blogger:
 Make a Publications List: You can make your own list of publications to cater to. This will of course depend on your personal interests. There are newspapers like the Huffington Post which will allow you to write on your choice of subject and link it to their writing collections. You may also get in touch with industry-specific sites or journals which conform to your interests.
Try Pitching: This involves writing a gist of the article you wish to write in order to lure the editor to give you the chance to do it. However, the gist should not reveal too much to allow the publication to write on the topic using their in-house writers. When you are just starting out, getting others to show an interest in your writing is hard. So, publishing the first write-up is always the biggest challenge, especially when you do not have a writing portfolio. Eventually, it becomes a cakewalk because by this time you have many previously-written articles to link your current work to.
Choose a Topic Carefully: It is imperative that you write about something that excites you or intrigues you or interests you. For instance, if it is gender equality that interests you, you should focus on a topic related to it. The best blogs are always which delve into smaller and more specific topics having far reaching significance. You need not worry if you are unable to come up with something totally original. Student blogs tend to have overlapping issues, but you should aim to have your own opinion and perspective.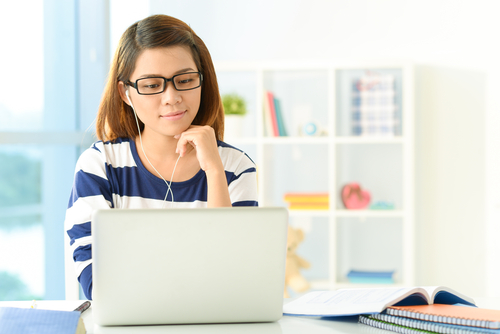 Being Informed: It is necessary to stay updated with all that is happening around you in order to publish blogs regularly. Reading online or in social networking sites like Twitter helps you to get new ideas for your blogs. How you decide to research on the topic is however you own prerogative.
Accept Rejection: You need to realize that what you write does not always have to be accepted. Most bloggers and writers have had to face multiple rejections when they started off. If you give up because you feel you are not getting success soon enough, may be this is not the right career for you. If however, you remain undeterred by rejections and continue writing, it is a sign that you are ready to become a blogger.
Write in Conversational Styles: Blogging is more of an impromptu and unprepared exercise and happens in real time. This is why the writing should be crisp, interesting and in a casual tone. You should remember not to include too long sentences and fancy language. But, you must be extra careful to ensure that you are not including wrong facts or misquoting others. The trick is to include links to other related articles and videos to enhance the value of the blog.
Targeting Journals: The aim should be to get your writing published in leading journals. This is because your peers are more likely to read these journals. However, getting your work published in such top journals is not going to be easy. The competition is very stiff and the works getting published are usually those which have made landmark discoveries. They have been written by highly experienced writers and sponsored by institutions. Student journals are a good place to start when you wish to publish your blogs. You can get helpful feedbacks and you get to know the whole publication process well. It is advisable to choose a journal which is likely to publish your article; this will add to your CV and you can hope to make your mark in the top journals soon enough.
Write Something New: People are going to read your blog only when you have something new to offer your readers. But, you should not make statements which end up questioning your credibility. To be successful, you have to build on knowledge that you have gained and discover new things through it. Summarizing or reviewing existing literature is not blogging. You have to instill new questions in your audience's mind and you must attempt to answer these.
Edit Extensively: The key to getting your writing published is to make sure that you have edited the write-up thoroughly. You can take a print-out and start editing manually to ensure that the arguments are logical and coherent. The trick is to make the writing simple yet effective. Ideas must be clearly stated through concise sentences. Writing in the passive voice is also strictly discouraged. And, most importantly, your write-up should have academic references for it to be considered by any publisher.
Mary Jones has written articles and papers which have been selected by many reputed academic journals and paper publishing platforms . She is also a private tutor at AssignmentEssayHelp .Mary Jones is known for her academic prowess in subjects like Human Resources & Sociology / Psychology.