Moving house is unlikely to be anyone's favourite experience. While it's place as 'most stressful experience next to divorce and bereavement' is under question now, it's still a testing time. During the most demanding periods of searching for a new home, and doing the necessary admin to make it yours, it can be a whole additional job on top of the paid work you need to do to afford the home in the first place!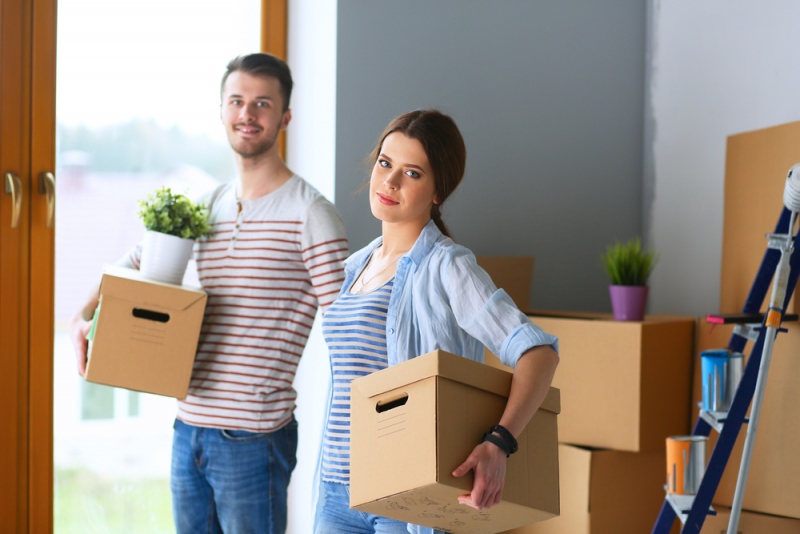 Today we're taking a look at the ways the advances of 2018 can make moving house a little more bearable and a little less anxiety-making!
Your Digital Search
While there's no better way of judging if you like a house than visiting it and seeing it for yourself, there are better ways of finding houses to view than calling estate agents and waiting for them to get back to you!
The majority of estate and letting agents, as well as many landlords working without a letting agent use apps like Zoopla and Right Move to advertise properties. That means actively looking is as easy as sitting on the sofa swiping through lists of houses and browsing pictures, but the real benefit is that you can sit filters and alerts so you're informed as soon as suitable homes are posted. This helps you get there first and find the one that's right for you! This holds equally true whether you're looking to rent or buy, and ensures you're only looking at properties in the right area, at the right budget for you.
Moving
Moving day itself is perhaps the most difficult, stressful day of all. There's the final admin to take care of, like handing over keys and cross checking inventories, and that's before you get to the physical job of moving your whole life to a new street, a new town or even a new country. There's the risk of breakages, the cost of hiring movers and the sheer work of packing and unpacking everything you own over the course of only a couple of days.
If you take a step beyond googling "self storage near me" you might find a better solution. Some storage companies do a little more than give you access to a storage unit: if you can find one that offers pick up and delivery then you can really streamline your moving process. Have the storage firm collect your bulkiest, most awkward items of furniture, your non-essential boxes and anything you want to keep out of the way of movers. Once you're established in your new home, you can schedule a drop off, and get the rest of your furniture brought right to your new home! The current boom in storage companies is real boon to movers!