With the onset of popular primetime TV shows where members of the public host dinner parties for strangers, the traditional dinner party seems to be making somewhat of a resurgence. The trouble is, most of us wouldn't know where to start even if we wanted to host one.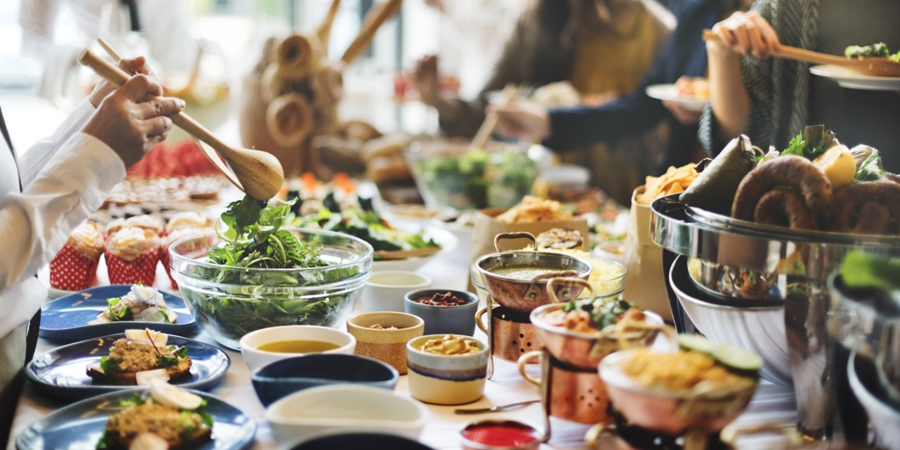 Luckily, help is at hand. We've created a simple step by step guide to help you in ensuring your dinner party goes off as planned.
Create Your Guest List
You'll probably be inviting friends so it is important to make sure that everyone gets on with each other. Create a list of interesting people who may have something in common but be sure to avoid anyone who enjoys causing conflict.
Your next step is to decide on what you'll be eating. Take into consideration any allergies to certain types of food as well as whether any of your guests are vegetarian or not. Feeding a hog roast to vegans isn't likely to go down well.
Decide How You Will Cater for the Party
You will likely have just about enough plates to cater for a group of 4, but if you're intending on stretching yourself and inviting more people than you probably should, you're going to have to look at buying some catering supplies. You might just need some cutlery or you may have to purchase an oven if you're used to preparing every meal with a microwave.
Thankfully you're not alone as there are entire businesses set up to cater for exactly this situation. Online catering equipment can be browsed for and easily purchased from the internet and delivered to your house. Most suppliers will have absolutely everything you need including disposable plates if you don't fancy washing up after the party.
Invite Your Guests
You've decided on whose coming and you've decided on what you're all going to eat. The next step is to send out invitations. You could go for a classy hand delivered affair that denotes the location of your feast and the ability to RSVP. Likewise, you could just set up an event on your favourite social media platform which is probably the better idea as you're more likely to get a response.
Consider a dress code for the event. It will annoy some of your guests but is sure to provide a talking point for the evening.
The Day of the Party
Any item on your menu that requires considerable preparation should be prepared hours before your guests arrive. That includes the ice cream based desert that will need time to set in the freezer.
Hopefully your catering supplies that you ordered online have arrived. Check over the delivery to make sure that everything is present and set your dining room table as desired.
All that's left is to host your guests and serve the food on time. If you had the foresight to order some cocktail making supplies then wow your guests with your take on the classic Manhattan. It's sure to go down a treat.
Catering for any party or event doesn't have to be difficult with the ability to order equipment and supplies from any one of several retailers.