Many individuals treat paintings as one of their means of expression.  They depict the thoughts and emotions of the painter. There are a lot of masterpieces worldwide made by magnificent painter. Most of these priceless paintings are displayed and preserved in various galleries and museums. Some of these paintings are also sold in auctions. However, they will be surely very expensive. Nevertheless, collectors still admire and buy them.
On the other hand, as an art enthusiast or just anyone who has interest in paintings, do you know the different types of paintings? Here are some of those types. First type is the abstract which started its fame in the early nineteenth century. Abstract is said to be the term that describes an unconventional piece which refers to a person, a setting or an object. Among the many types of paintings, the most popular one is the abstract. If the painting is abstract, the painter uses shapes and colors in order to represent theme of the subject and idea of the painter.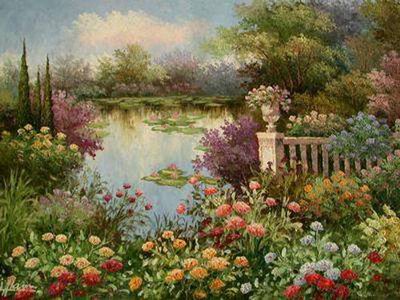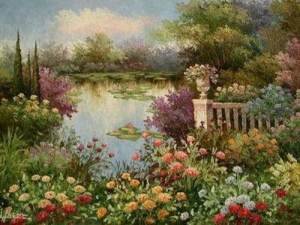 Abstract works focus on the properties and values of the subjects instead of their external appearances. Artists like Pablo Picasso and Jackson Pollock are the most renowned in the field of abstract paintings.
Second type is individual portrait which has become greatly popular in the early centuries. This type portrait basically shows people standing or sitting alone. Such paintings involve the sitter and the viewer. Sitters are regarded as the subjects of the painting who wants to be portrayed while the viewers are the artists who communicate and send his messages and ideas to the subject. A good example is the portrait of Pauline Bonaparte. Aside from people as subjects, animals can also be subjects of individual portraits.
Such portrait paintings from photos capture the personality and the mood aside from showing what the person or animal looks like. The size of these types of paintings also matter when it comes with individual paintings. Large images are used to be publicly displayed while small images are those that are intended to be kept for private use.
Third type is the expressionist painting. Emotional response is what the artist aims to have. The artist deliberately changes his subject visually to evoke an emotional response. These emotional reactions are the mostly negative expressions such as fear, angst, and tension. One famous example is The Scream by Munch.
And lastly are other types of paintings such as landscapes, still life images, real life images, and religious images. Landscapes are images that reflect scenes from the outdoors. Still life images show inanimate objects. Real life images are those images that capture life in action. And religious images express the faith of the artist or portray a sacred story.