There are different ways of decorating your home, but most of all you should consider interior decoration. People mostly hire interior designers and decorators to increase the beauty of the interiors of their home. Whether the whole interior of your home is already built and designed, you can always apply some changes and improvisations in your home.
Let us consider the decoration and tinting of the windows of your home. People also call it home tinting, but the process in fact involves the tinting of the windows. It is a way through which you can enhance the appearance of your windows from both inside and outside. You can use some methods of tinting glass which will reduce its transparency and this way you can cut down your expenses of purchasing curtains. There are several benefits of home tinting which are discussed below.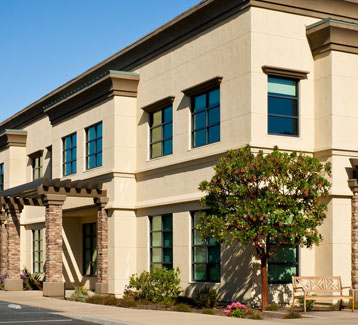 You can Improve the Look of Windows
Normally when we think about having window in home, we simply assume frames with glasses installed in them. That is the most basic and common type of windows. To add some novelty, you are recommended to try home tinting. Through the tinting process you can add some beautiful designs on your windows and make them more beautiful to see from the outside. In addition to your home, you can also make your office windows beautiful if you want by applying the same process.
Tinting is a Good Solution of Dimming Sunlight
A lot of people around the world don't like to have direct sunlight entering their home or their workspace. Home tinting is a great solution of reducing the sunlight and its heat. Especially if you have your bed near the window and every morning the bright sunlight shines on your face, it can cause a lot of irritation to you. By tinting the windows of your bedroom you can easily reduce the brightness of sunlight and get a more pleasant feeling in the morning.
People also want to protect their workspace from sunlight because of the heat of the sun. It causes more problems especially in summers. That's why people also prefer to have tinted glasses in their vehicle. You can choose colorful tinting on the window glasses at your workspace. The heat of the sunlight will thereby get reduced to a good extent. Ultimately, you won't feel too much heat in your workspace. Through tinting the glass you can also prevent yourself from spending extra money on curtains or blinds. You will rarely see curtains or blinds in corporate buildings because they also apply the method of window glass tinting to prevent brightness and heat of sunlight.
You can use desired Color on the Window Glasses
Home tinting offers you with many wonderful ideas. There is no doubt in this. You can use different colors on the glass. If you use colored films to tint the window glasses, you can easily convert the color of the glass into dark blue, green, red or black. Films of all these colors are available in the market for glass tinting. Many people use it for enhancing the beauty of the windows according to their wall colors of their homes too.
You should however remember that tinting is not permanent. Many people avoid doing it because they are not sure about using tinted glasses all the time. So remember that you can easily remove tinting films from the glass whenever you want. The same thing can be done with your vehicle windows as well. People often change the color of their car windows by using tinting of different colors. The same can be done with home tinting.  You can tint the window glasses whenever and in whichever way you want. If you don't want it anymore, then you can remove the film altogether and get the windows back in their original form.
If you still looking for more information about home tinting Melbourne then click here, you'll get more idea.