The new innovations have started striking the smartphone industry and in two years whole industry might get revolutionized. The newest innovation of the smartphone industry is the launch of Samsung Galaxy Note Edge. This new phone is very unusual with its design, especially with its display. It has Curved edge display, to be seen for the first time in any smartphone.
Samsung Galaxy Note Edge is configured with the powerful Qualcomm 805 Snapdragon chipset, 3GB RAM and 2K resolution curved edge display. Besides the usual applications and setting, Samsung has added a nigh hours application that is very useful and in this mode, you can save battery. And in the edge part of the display, time would be shown. In this way phone act like digital clock for you.
But there are drawbacks in the curved display. For example, once it becomes clear that the fall on the right side of the display because here there is no protection, only glass. So, if glass would be broken then whole display might have to change. So it is clear, repairing your phone would cost your much, in case if fall on the hard surface.
Another controversy is regarding the right bent on the edge, because left-handers can't use it more efficiently. But Samsung provided software solution. Note Edge – the first smartphone of the manufacturer, which can be turned upside down and the interface adapts. Only in this case, will the onscreen keys to control. Thus, the side panel is on the left.
Sideband and it seemed to be interesting and convenient, especially when you're playing, and you can see who is calling. You can post here your favorite applications, which need quick access, the news line or other functions. If the third-party developers will catch up, this panel will bring much convenience in the usual applications.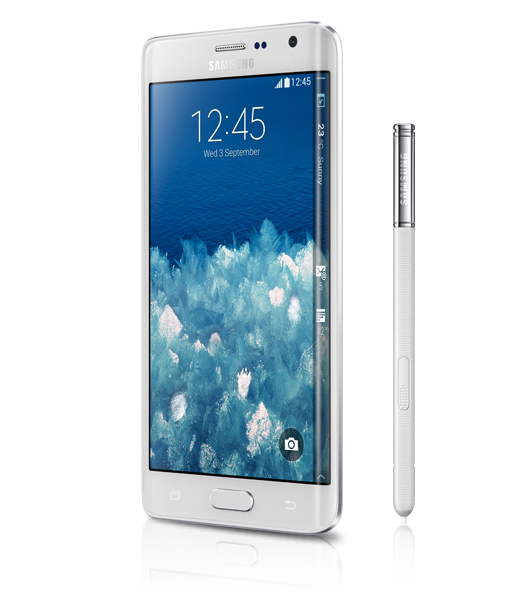 In general, the idea is interesting, and the smartphone as Galaxy Note 4, I think one of the best on the market today. It is only necessary to understand that such a curved band is expensive, if an ordinary Note 4 cost an average of $ 730, the Edge – $ 300 more.
But if the price is the issue for you, then we would recommend you to wait for a while as in coming months, Samsung is launching Samsung Galaxy S6, it would be small in size but fully featured phone, and we hope the price of this phone would be lower, if not then at that time, price of Galaxy Note Edge and Galaxy Note 4 would definitely fall. But don't expect the price drop just right away, it would take a good time and gap of months.
Samsung has created a beautiful smartphone; the Galaxy Note Edge is a perfect example. But Samsung should bring the innovation in design in its original line of Galaxy Note, for example something unique and design of Galaxy Note 5, but it is no near, we have to wait for 8 months at least.