For a business to startinto the world, a lot of things are essential. A good idea, solid business plan, and hardwork are important, but to take your business in the right direction, funds are required. Any business, in its starting phase, needs money more than ever. Everything, from talent acquisition and procurement to day-to-day working, all requires steady cash flow. And money is never easy to find and hold on to in a new business.So, how do you go about it? Well, the obvious step is for you to get a Business Loan.
So, What Exactly Is A Business Loan?
Although the term Business Loan in itself is a very broad term, when someone refers to it, it is generally understood that it is a loan provided by an individual, bank, or non-banking financial organization to a self-employed person or business for capital expenditure, short-term requirements, emergency management, growth, and setting-up of business.
Typically, these loans are of an unsecured nature, meaning that they do not require any collateral or security against them and the principal amount has to be paid back with interest.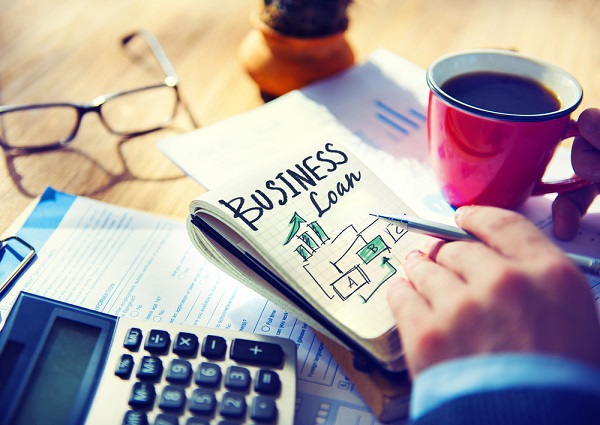 When should you think of applying for a Business Loan?
Any business, as it starts,needs money to function. No matter how great the idea and the people, a business can never give you profitable returns before it begins operations. So unless you have a lot of savings to work from, your business needs a business loan. Even when you think about expansion, capital expenditure, a Business Loan is your friend.
What are the different kinds of loans available?
Essentially, there are broadly three Types of Business Loans:
Term Loans: Generally provided and utilised for buying long-term fixed assets.
Special Business Loan Scheme for Women Entrepreneurs: Attractive Business Loans provided to women entrepreneurs at lower rates of interest. Not eligible for women with less than 50% ownership.
Working Capital Loans: Provided for operational expenses and day-to-day usage.
These types of loans can be further divided into secured (to obtain which you need to pledge a collateral) and unsecured loans (loans that do not require any collateral).
Who can apply for a Business Loan?
Applications for Business Loans are accepted from sole proprietorships, partnership firms, private companies, listed public joint stock companies, societies and trusts. If you are one of these and fulfil certain requirements, you can get a Business Loan.
So, how do you get a Business Loan?
If you are the owner of a legitimate business, and you have justifiable cause or reason for your loan requirement, you can get a Business Loan.
Typical eligibility requirements for these loans include a minimum age of 21 and a maximum of 65. This may change from bank to bank, or in exceptional cases. Usually, the loan provider may look for profitability in the business in the past three years. Furthermore, the lender would also require tax audits and financial statements, including balance sheet and statement of profit and loss oftwo years. Lenders also generally prefer borrowers with a good credit score, that is 700 and above. A credit score is very important in getting a Business Loan sanctioned.
What are the documents required for the Business Loan?
Once the eligibility requirements are met, it is a good idea to start preparing all the required documents:
For identity proof, any of these documents is acceptable- AADHAR card, PAN card, Driving License, Voter ID, or passport.
For address proof:Apart from the above options of identity proof, bank account statement with an updated passbook and that of the last three months is also acceptable.
For ownership proof:You need to provide proof of ownership of residential or commercial property, including parental property.
Complete financials are required, including: Income Tax Returns of the last two years, Balance Sheet, Statement of Profit and Loss, Tax Audit reports and more. It is advisable to clarify all the requirements as they are subject to change from vendor to vendor.
Apart from all these, a loan application form that is duly and responsibly filled, and, passport size photographs are also required.
Details and specification of a typical unsecured Business Loan
Typically, a Business Loan is provided for loan tenure of 24 to 60 months. That is around 2 to 5 years, according to the requirement of the firm, its eligibility and other criterion decided by the lender.
The loan amount provided can be from a minimum of Rs. 3 Lakhs to a maximum amount of Rs. 1 Crore, in case of unsecured loans, with an interest rate of around 12.15%. There is also a processing fee that can go up to 2% of loan amount.
Who will give you a Business Loan?
There are many banking and non-banking organisations providing loans to businesses. Firms like the Tata Capital provide the Tata Capital Business Loan.
Formed in 2007 as a subsidiary to Tata Sons, Tata Capital is a Systematically Important Deposit Accepting Non-Banking Financial Corporation registered under the Reserve Bank of India (RBI). It is very famous for its timely loan disbursement, low rates of interest and flexible options available for repayment. At present, it is providing unsecured Business Loans at 13.50% for a minimum of Rs. 3 Lakhs going up to a maximum of Rs. 50 Lakhs. There is also a 1.75%-2.00% processing fee levied on the loan amount.
Apart from Tata Capital Business Loan, many firms provide short-term loans for business. Procurement of a business loan to start a new business is not a simple task, but if you fulfil all the requirements and manage the paperwork, it can be facilitated.