Last year, Samsung surprised the fans with the two of its smartphone launch. One is Galaxy Note Edge and another is Samsung Galaxy Alpha. If we talk about usual gadget then Galaxy Alpha smartphone comes in the front. Its design is new and its configuration reminds us the power and hardware of Samsung Galaxy S3. Well, it is just an experiment and Galaxy A7 and A5 are on the way to launch.
As stated above, Galaxy Alpha reminds us the Galaxy S3 as it carries the similar display of 4.7inches and just HD resolution. Moreover, you may found typical display problems as it is using the Super AMOLED. The temperature of the white point is 7.800 K, so the colors are bluish. This is especially noticeable when outputting light content. All of this is a consequence of the matrix PenTile. The maximum brightness is from 351 to 369 cd / m², the uniformity of illumination – 95 percent. So that any differences in the brightness is not visible to the naked eye. Finally, the display contrast is very high. Black depth measure problematic, so the contrast can be described as very good.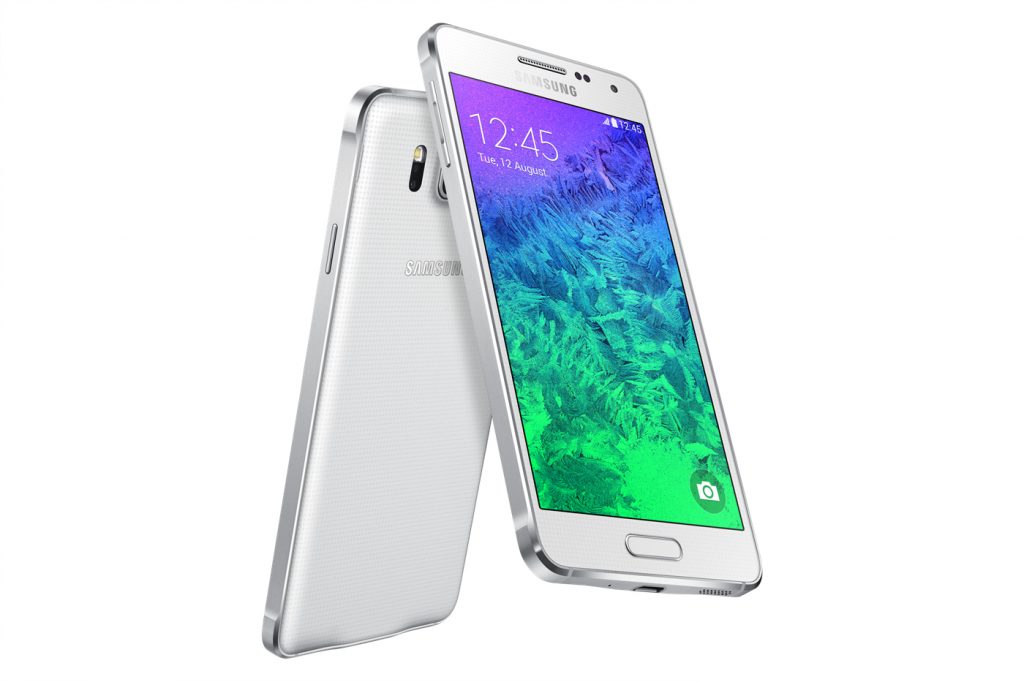 Interface, we have received in the new Galaxy Alpha is a small and step back. Let's start with wireless interfaces. Here Galaxy Alpha gives quite modern amenities: wireless modem supports up to speed LTE Cat 4, the download speed of up to 150 Mbit / s. Of course, there is support for HSPA +. At home or in the coverage area of Wi-Fi, you can use WLAN standard 802.11ac, as well as Bluetooth 4.0 and NFC. Usual data transmissions through all interfaces have not caused complaints. Speakers and microphones provide high-quality voice communication; the modem is not lost touch even in poor reception conditions. But if you want to transmit data via cable, then, unlike the last flagship Samsung, will have to be content with Micro-USB 2.0; at Galaxy S5 and Galaxy Note 3 we got more speed standard USB 3.0, even with the cable, which must be purchased separately. In the smartphone installed SIM-card format Nano, moreover installation is carried out after removing the backdrop.
However, most major surprise Galaxy Alpha has all new body. Samsung in the past been criticized not only for design, but also for the choice of materials – even smart phones showed a high level of sales. But the company has decided not to give up entirely on plastic that is not to pass on the aluminum unibody. Perhaps the reason lies in the high cost of the latter, and perhaps Samsung has decided to prepare their fans to change gradually, hard to say exactly. In any case, the new smartphone significantly different from previous launched Samsung Galaxy Smartphone.
And we hope Samsung would keep it up in the upcoming gadgets too. The latest launch of Samsung device is release of Galaxy S6, which is almost near and later we would see the Galaxy S7 release in the market but you have to wait for an year from now.