Nowadays, people have replaced laptops with notebooks. A notebook is easy to carry and is very light weight. They are great for surfing the web and for watching videos. If you have the right peripherals, a notebook can be used for light productivity tasks. Given below are some of the best notebooks by HP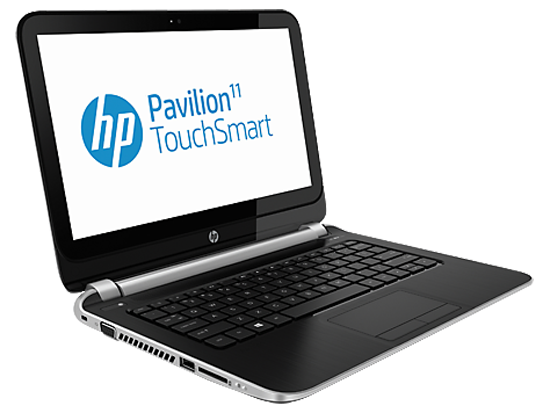 HP's Pavilion 11 Touchsmart
The Pavilion 11 Touchsmart is a very popular notebook by HP. Its size is 11.6 inches and some state that it is a sub-notebook. It is termed as sub-notebook by some people. It runs on AMD A6 Accelerated Processing Unit that is APU, has 500GB Hard Drive and 4GB of RAM. It is a highly portable and small laptop weighing 1.5kh and it is very cheap too. It is very much more than a netbook. The edges of this Touchsmart have been adorned with many ports, thus making it an all-round computer.
The processing power which is inside the chassis is very fast as compared to the tiny notebooks that were available in yesteryears. The graphic performance as well is very fast as compared to previous notebooks. This Pavilion 11 could be used for many things along with basic gaming. Even video processing tasks that are upto 1080p can be handled without any sort of problems.
HP EliteBook 840
The HP EliteBook 840 is a light and thin notebook through which users can get to ultra productive things. With this notebook, one can work with confidence and this is due to management features, performance, security and technologies incorporated in it. It runs Windows 8.1 Pro running on it. It also has the powerful 5th Gen Intel Core processor with optional Intel® vPro. It has the Display Port, VGA Port as well as the Ethernet Port for key connections to the devices. It also comes with HP Noise Reduction Software. Its design is very durable and sleek. It passes the rigorous MIL-STD 810G testing.
EliteBook 745&lt
The Elitebook 745 has similar features like the EliteBook 840. In this notebook, AMD's and APUs from the A-Series are installed. This model is less expensive as compared to the Intel version. However, no massive difference is seen. As per reports, it has been revealed that the Kaveri APU is convincing as compared to the Intel Contenders. It is very light and weighs just 1.58kg. It runs on Windows 7 Professional.
So these were some of the best small and portable HP notebooks available for Indian Consumers. The data about the laptops has been fetched from a product comparison website named as FindYogi.