Nokia is back again after about three years providing gap to Microsoft to lure the market. Under its new owner HMD, the new device is a 'dumb' phone equipped with the classic, popular "snake Xenzia" mobile game to excite fans and 31-day battery life.
Priced at just $26, two new Nokia-branded handsets were announced Tuesday by HMD Global and those are called "dumb phones" as to come without internet connectivity.
HMD is newly formed by ex-Nokia executives and the company has acquired the rights and intellectual property licenses from Nokia for a decade.
Under the deal the new company gets exclusive global brand licensing rights for the period and the Finnish firm to receive royalty payments for sales of every phone or tablet branded as Nokia.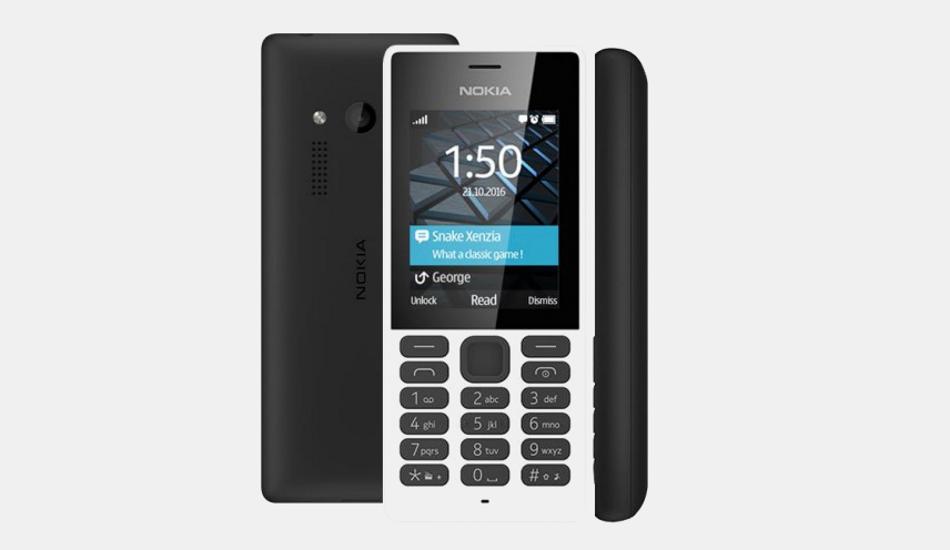 The two devices are dubbed as Nokia 150 and Nokia 150 Dual SIM. Both are feature phones and to offer FM radio, MP3 player and strong battery life to keep user talking for about 22 hours. The phones sport 2.4-inch screen and come with physical keypad.
If believed to HMD executive, the newly launched new Nokia phones are "built to last." Both will come in white or black colours and to be rolled out in Asia-Pacific, India, Europe, Africa and Middle East in the first quarter of next year.
HMD is also learned to be coming up with two Android phones too early next year.
In 2014 Nokia's Smartphone division was acquired by Microsoft and later announced 7,800 layoffs after failing to gain market as assumed.
Since then Nokia had been working on Network division, 5G internet, health care, virtual reality and other new areas of technology.
Nokia said the company would earn revenue without manufacturing phones in future.
Author is a digital marketing consultant and editor of Smartechtoday & Tribune Time – an Indian online news websites.Read,share and discuss current & technology news from around the globe. Science and technology has always been a thrill to me and I like to read and share exclusive facts and logic