The Indian Film industry is proudly celebrating that the Geethu Mohandas Hindi Bollywood film "Liar's Dice" is being listed as India's entry in the Best Foreign Language Film category for upcoming Oscars 2015.
And there are Oscars looks for this movie and it would surely get nominated for Oscar in best foreign language movie category.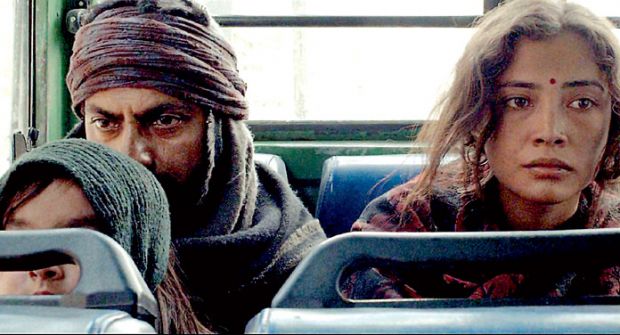 The lead role in the movie is Nawazuddin Siddiqui and Geetanjali Thapa, and here are interesting facts of the movie Liar's Dice.
The movie brings Great theme experience for all the users with all different locations in it, and most of the movie location was set in Himachal-Tibet border, deals with the issue of migration.
The new location brought different attraction in the movie and it has been shot in the village Chitkul at Kinnaur district, Shimla and many other locations are from Delhi including famous Jama Masjid
At the 61st National Film Awards This movie Liar's Dice have bagged with 2 National Awards for best Actress GeetanjaliThapa and best cinema autography Rajeev Rai and few other nominations.
Surprisingly the movie Liar's Dice are the first Hindi movie of Geethu Mohandas and as a director it is the second movie.
Well Geethu Mohandas is one of the famous and popular actresses in Malayalam film industry, also she is best known for best script writer for the movie Kelkkunndo which was released in the year 2008.
The film premiere was held in Mumbai at the film festival last year in 2013, and this movie participated and took part in the Indian competition section.
In International Film Festival Rotterdam the movie 'Liar's Dice' was also selected for screening at the Sundance Film Festival. And took competition with many other movies.
The movie also won special jury award Appreciated at Sofia International Film Festival
The movie Liar's Dice is one of the low budget movie made in Indian film industry, this movie contains small crew in it, and amazingly the director completed the movie in a month's time with perfect script and great cinematography.
The movie was pitted with many movies before it was listed in the Indians Official entry at the Oscars this year. And few other hind movies were also considered such as Shahid, Queen, Mary Kom, Mardaani and 2 States, regional films Fandry (Marathi), Yellow (Marathi), Apur Pachali (Bengali)and Jatishwar (Bengali)