It has been said that you never have a second chance to make a first impression, and that certainly holds true with first-time visitors to your business. Your storefront says a lot about what you do as a company, as well as your business practices and the pride you take in your work.
With that in mind, it's worth the effort—and expense—to update and improve the look of the outside of your business. Read on for a few tips to easily upgrade your business's curb appeal.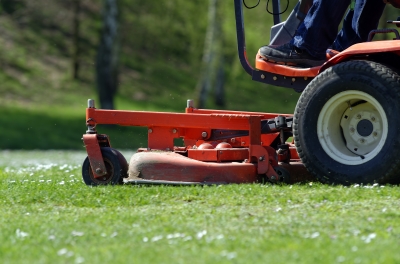 Think Long-term
In light of the fact that your company will have to pay to maintain any landscaping you select, choose features with an eye to what they might cost down the line. Plants like trees and shrubs that require relatively little maintenance are often good choices; do a bit of research to find out what grows best in your hardiness zone so you don't waste money on plants that won't take hold. And selecting flora that also helps prevent soil erosion will be another boost for your bottom line.
Get Creative
If you save a bit of money on most of your landscaping, you can then splurge a bit on a few features to make your outdoor space truly unique. Consider an outdoor water feature like a fountain or a pond (and don't forget to install a reliable pond pump for proper aeration; nothing turns off potential customers faster than a scummy pond). Another option might be a fire pit or simply an area for outdoor seating under a tree or awning.
Doors, not Bores
Your door itself shouldn't be ignored: Virtually every customer you have—and every sale you'll make—will have to cross your threshold. Therefore, a beautiful front door makes a lasting impression and is worth the investment. Give some thought to what you want to say about your business with your door; a creative marketing agency might go for an ornately carved door painted a bright and cheerful color, whereas a conservative law firm should stick with a heavy wood door in a traditional deep brown hue.
Strip Mall Woes
If your business is located in a so-called "neighborhood center" where you have little control over the look of the landscaping outside, consider ways to spice up the areas you do control. An eye-catching window display is a great way to snag the attention of passers-by, as is a well-lit company sign over your door. And don't forget to hang an "Open" sign in the window to let visitors know you're ready to take their business.
Depending on the size of your outdoor space and the amount of money you have to spend, a landscape renovation project can be enormous or relatively small. Regardless, your efforts should focus on creating a more visually pleasing approach for would-be customers. With the tips above, you can achieve outdoor harmony—and that can lead to positive effects on your company's revenue, as well.