Renovating your home is a terrific way of increasing its value, beauty, and functionality. By choosing the right projects, homeowners will be able to pass on a large chunk of their expenses to future owners through an increased property value. There are certain projects which can help increase the value of a home significantly. These include bathroom or kitchen upgrades, living room improvement, landscaping, etc. These projects have provided high returns on investment irrespective of the location of the property or the nature of the real estate market at the tie.
But unless renovations are conducted to help fix structural issues or design flaws, it's unlikely that a homeowner will get too much out of it considering construction costs are skyrocketing at the moment. That's why it is important to get an understanding of the preferences and tastes of prospective buyers while deciding what to pursue. They need to realize that potential gains can only be realized if a buyer is willing to pay for renovations.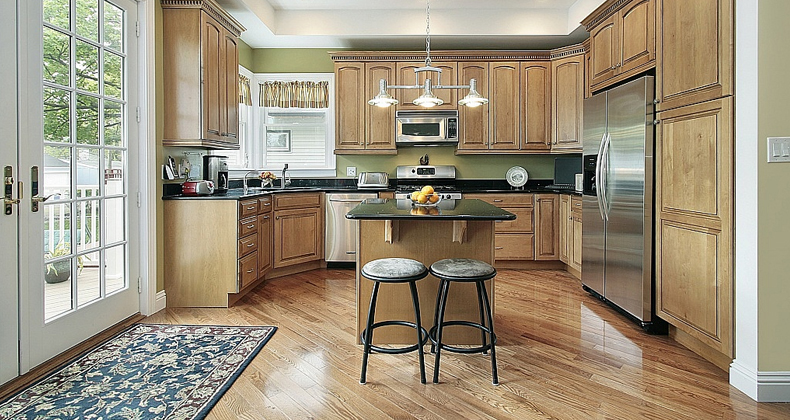 Kitchen improvements
Real estate experts say the kitchen is where maximum attention needs to be given during a remodel. This is the multi-function room where children do homework, informal dinner parties are held and of course, food is cooked. The condition of the kitchen is held highly by most buyers and they don't usually accept anything other than high quality.
Some things worth improving include:
Cabinets and shelves: This is one item which cannot be sidelined during a renovation. Revamp cabinets with paint. If they look too heavy, remove some doors on the upper cabinets and use the space for displaying crockery and other items. Don't forget to fill in and paint the hinge holes.
Fittings: Accessories play an important role in finishing the look of a kitchen. It may seem like a lot of effort but changing them around can have a huge impact. Replace broken hinges, handles, and knobs. You could also replace the tap ware and go for something more contemporary. If you are thinking of getting stainless steel accessories, make sure that they are uniform.
Flooring: Updating your floor can go a long way in making your kitchen look completely different. Get rid of any tattered tiles or cracked floors. There are a number of floor coverings which you could use for this overhaul. They include things like porcelain or terracotta tiles, vinyl, wood or ceramic. The coatings are easily available and will suit just about any budget. Worn out floorboards can be made to look good as new with some sandpaper and polish.
Illumination:Whether you're looking to upgrade fixtures or brighten up your kitchen, new lighting can enhance the outlook of your kitchen significantly. There are a number of illuminating items like pendants, down lights, etc. which you could use. You could also consider under cabinet lighting to show off the features of a kitchen.
Conclusion
Kitchen remodeling can certainly help increase the value of a property. But you should never go overboard. Doing more is in no way a guarantee of getting more. So only improve areas which will directly impact the value of your home.