It's always important to assess your equipment when you manage a bakery or restaurant. Not only should you ensure that everything is working properly but you should also make sure that your equipment is modern, energy efficient and versatile. If you have adequate equipment you can offer your customers even more, which is why you should consider adding modern equipment to your establishment.
When you choose equipment for your bakery, always make sure that it is modern and energy efficient so that you can reduce your energy costs too. Expenses are always important to keep under control in any restaurant and your equipment plays a very important role in this. In most cases you can choose between electric or gas operated equipment, giving you even more choices to consider.
A Variety of Ovens
Among all the different equipment you can install in your restaurant, choosing the right oven is absolutely essential. This is especially important if you provide a variety of baked goods to your customers, including delicious cakes and desserts. Rack ovens or quite popular, as these modern machines offer automatic tuning systems, low maintenance and the ability to bake dozens of items at a time.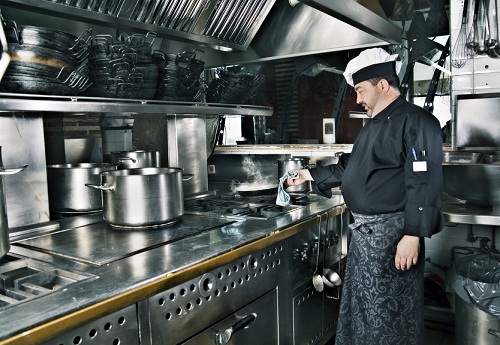 You can also choose to install convection ovens in your restaurant as they will speed up your cooking time significantly. These ovens work by circulating hot air throughout the oven, allowing even baking environment throughout. You do not have too with specific items on a certain level as the whole oven will maintain one even temperature.
Of course you will likely need a pizza oven too. There are different pizza ovens available for you to consider, including deck pizza ovens, conveyor pizza ovens, tunnel pizza ovens and even pizza presses. Deck ovens are ideal for pizzerias, whereas pizza presses are perfect for restaurants that offer specialty pizzas on a daily basis.
Specialized Products
If you specialize in a specific menu, you can choose equipment to support your business. For example, if you run a bakery you can install cake slicers, pastry sheeters, tortilla makers and break bakers. This allows you to create a wide variety of goods for your customers and will allow you to make the most out of your baking environment.
Biscuit machines are also perfect for bakeries and restaurants that want to offer something unique to their customers. With biscuit machines you can literally make a wide variety of biscuits in all shapes and sizes, which is perfect if you want to create something unique. Depending on the amount of baking you will do, you can bake dozens of biscuits at a time if needed, with the right equipment.
If you do sell ready-made goods, always consider your presentation and packaging. This makes a huge impression on your customers and it's a great way for you to show your customers why your restaurant stands out from the competition.
Macdams has been in business for more than 100 years and is a leader in high quality food service solutions and bakery equipment across the globe.