While the B-town witnessed some real big fat weddings in 2015, the New Year too seems to be full of such exciting events!
If the goss is to be believed, yet another much talked about couple, actress Anushka Sharma and cricketer Virat Kohli seem to be ringing the wedding bells this year. Yes, we are equally surprised. But its seems true!!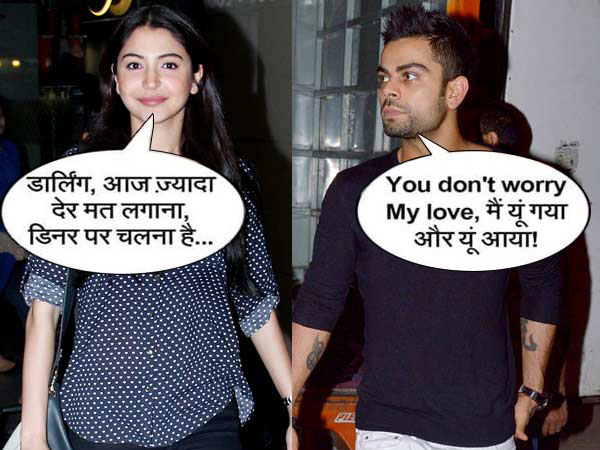 We all have been hearing about the duo dating each other but they have never openly accepted about their affair. Virat chose to celebrate his victory against South Africa in October last year, with his lady love by taking her on a special lunch the very next day. Both have frequently been spotted together on holidays, lunches and at airports. Not only this, Anushka also showers her presence at stadiums when Viru is playing. Virat too tries his best to spend quality time with his lady love when he is free from his busy cricket schedules. Though the couple kept their affair private initially, they do not mind public appearances now. Very few of us know that Virat is a big fan of Roger Federer ….he attended the Wimbledon 2015 with Anushka. You can also check Anushka Sharma Wallpaper in Hd at Here
The love birds prefer not to brag much about their relationship and keep it simple . Anushka was quoted saying that they prefer living normal life rather than being subject to entertainment news. When they are together, they cherish talking about each other's profession. They also join each other for social gatherings, be it parties or weddings of their co – stars or cricketers. They were also clicked together on the streets of England and New Zealand .
You can watch Sunny leone hot bikini wallpaper in Full High-Quality Collection at SnapperBazaar.com
There are reports that both have been looking for a new apartment which might be their new dwelling after the wedding. Both seem to be serious enough to take their relationship to next level. And the good news is, Virat has already got a green signal from Anushka's parents! He is known to be getting quite well with her father. The couple never fails to appreciate each other for their performances in respective fields. Virat was so glorified with Anushka's performance in the movie PK that he claimed Anushka to be his World Cup win. He also enjoyed her performance at IPL 8 opener. Reports also claim that their families have already met and approved the affinity of their lovable kids Virushka J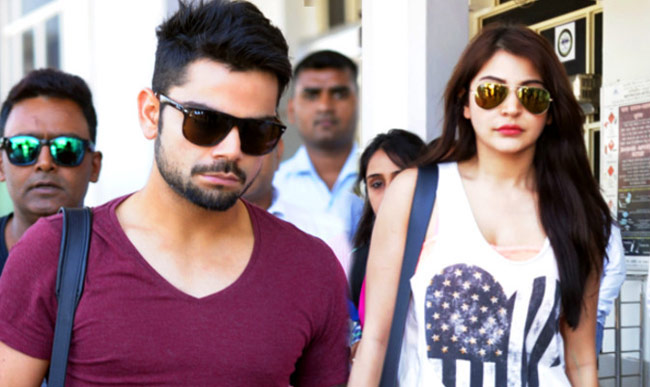 Rumors of their marriage have got escalated to the extent that recently there was a dubious image leaked on social media, stating the wedding schedule of the couple on 23rd January'2016. Though this was quite unauthentic as the details mentioned on the card were fake.
However, it cannot be denied that both are truly in love with each other and have plans of tying the knot soon. Though we, the diehard fans and followers of this lovely couple, are desperately eager to hear about the grand announcement soon, we need to be a bit more patient and wait for the couple to break their silence on exchanging wedding vows!