If you've ever burnt some food while cooking in your pan, then you understand the pain it causes when getting rid of the mess. Whether you are dealing with the best lasagna pan or the cast-iron skillet, the cleaning process can be tough and if not handled properly could end up messing up your pan unnecessarily. This post is designed for people who love cooking but may find cleaning pans to be an unpleasant experience (you are not alone in this). With the right tools ready, cleaning your pan is easy and possible.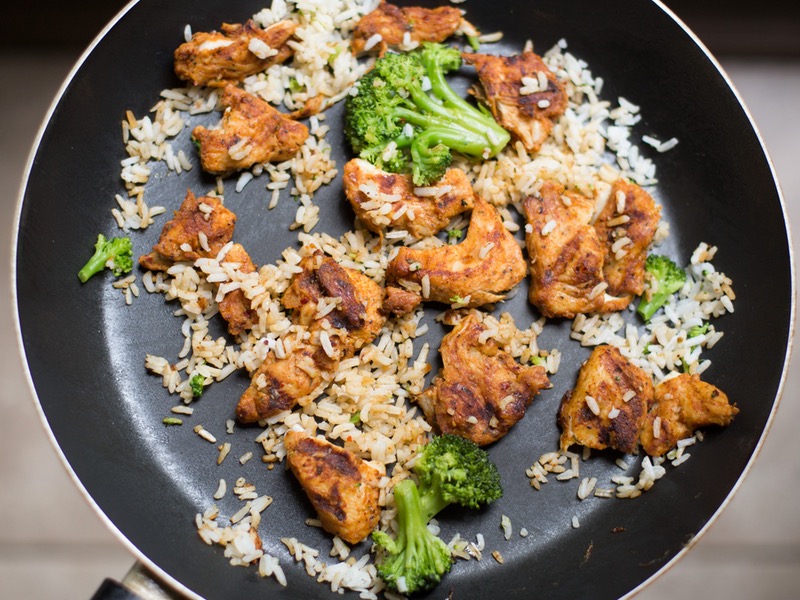 What you'll need:
Some baking soda (2 tablespoons)
Vinegar – 1 cup
Clean warm water
A scourer
Cleaning Instructions
Once you have all that you need to do the cleaning, the process that follows is of absolute importance. Here are some instructions to get you going: –
Start by filling your pan with some hot or warm water and allow it to rest for a few minutes. This will help loosen the dirt a little bit thus making it easy for you to clean.
Add the vinegar to the water.
Place the pan on the gas cooker and allow the water to boil. You shouldn't worry that the water already looks dirty. This is part of the cleaning process but the pan will definitely be looking cleaner.
Remove your pan from the fire and then add your baking soda. This will produce some bubbles.
Pour the mixture and scour your pan in a normal way. if there be any need, you can add some more dry baking soda to enhance the cleaning effectiveness.
At this point, you should be able to see whether the pan is perfectly clean and if there are any stubborn marks left, prepare a baking soda paste and place a layer on the marks. Leave it for a few minutes and then clean as normal.
With this done, you can now seat back and enjoy a sparkling clean pan. This will have saved you time and stress.
Final Thoughts
It's good to point out that the condition of your pan will determine how easy or how tough it is to clean. If you are like me, rarely will you find yourself stuck with a burnt pot and therefore the cleaning process might not be that tough. However, the most important thing is to always avoid scouring materials that are too abrasive as these will not only give your pans an impression of cleanliness but also leave them scratched and damaged.
When cleaning your pans, it will also be important to avoid harsh detergents as these are known to damage and dull the pans' finish with time. In fact, you may not need anything extra other than some hot water, dish washing liquid and a scotch bright when cleaning some pans. Cast-iron pans can be cleaned by just using hot water and if you find some dirt to be stubborn, using a piece of lemon could also work the magic.