If you're a shopaholic who will be spending any time in bustling Bangkok, Thailand, never fear. The lively metropolis is home to an abundance of shopping centres that will be sure to satisfy your desire for the thrill of the purchase.
Siam Paragon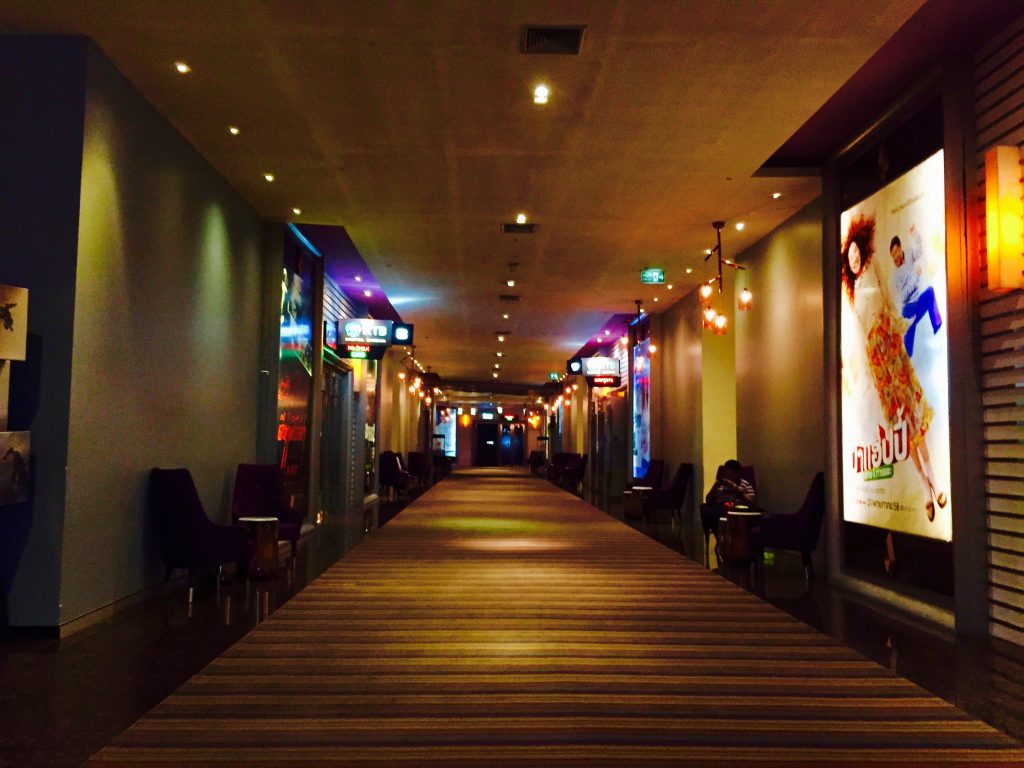 Siam Paragon is a modern mall that's great for shopaholics who are interested in luxury fashion brands from all around the globe. Since it has more than 250 stores, it's not at all easy for shoppers to get tired of their plentiful options here. Once you're done shopping at Siam Paragon, you can swing by the Cineplex, which has 16 screens total. Some examples of the shops that are available at this mall include Emporio Armani, Paul Smith, Lulu Guinness and Longchamp. Choices in dining at the mall include McDonalds, Burger King, the Vanilla Brasserie and KFC.
CentralWorld Bangkok
CentralWorld Bangkok has the distinction of being the biggest shopping centre in all of Bangkok. As a result, the options for shoppers are absolutely dazzling. Whether you're looking to buy gadgets, hip clothing, luxury interior furnishings, books, high-end skincare products or anything else, you're sure to find what you need at CentralWorld Bangkok. People who visit this shopping centre can even buy groceries that were imported from other nations. When you're finally done exploring the mall and making your purchases, you can relax and dine at Sakura, Sizzler or Mango Tree Bistro, for example. You can then stop by the mall's ice skating rink, yet another favorite spot for visitors.
Terminal 21
If you'll be in downtown Bangkok, Terminal 21 is an absolute must-see. The shopping centre has a fascinating theme, with a look that's influenced by the main cities from all across the planet, notably London, Tokyo, Paris, San Francisco and Istanbul. Terminal 21 spans nine floors total and accommodate roughly 600 stores. If you stop by the Paris section of the shopping centre, for example, you'll be able to look at apparel from many prominent fashion names. Some examples of the stores that are available to shoppers at this mall are Daiso, Watsons, Boots and Samsung. People who need to get a little grocery shopping done afterward can also stop by the Gourmet Market.
MBK Center
MBK Center is a well-known Bangkok shopping centre that has a reputation for having extremely low prices. The mall is frequented by area residents and tourists alike. The mall consists of eight floors and an astounding 2,000 stores. Whether you're looking for electric appliances, attire, purses, accessories, mobile devices, furnishings or luggage products, you'll surely be able to find something right up your alley while at MBK Center. The options in dining are also extremely abundant, with a pair of food courts. One of the food courts specialises in global fare.
Central Embassy Shopping Mall
Central Embassy Shopping Mall is notable for being a prominent luxury shopping destination in Bangkok. If you're a shopaholic who is a big fan of designer goods, then you'll surely have a wonderful time exploring the many shops available at the Central Embassy Shopping Mall. The shopping centre is also a hub for gourmet dining establishments. It's situated in the middle of the city's retail district. As soon as you step into the Central Embassy Shopping Mall, you'll be entranced by the sights of major designer names including Prada, Gucci, Givenchy and Chanel. Not only is the mall extremely luxurious, but it's also extremely spacious.
If you are staying at DusitThani Bangkok hotel, there are several excellent choices in shopping destinations will never ever be far away from you. If you are a guest at the hotel, you can travel to all of the following shopping malls by underground train (MRT) and sky train (BTS).