What is fashion? Fashion is following what is liked by majority of people. Trend means following what is already in the air among people. One can also say that fashion means thinking out of the world. Think differently but soberly. What suits your personality today may become trend tomorrow. So fashion and trend are each other's synonyms.
Fashion changes rapidly, it is something very time consuming and difficult to follow. Nobody can have fashion sense without some updates. Updated wardrobe, updated views and updated thinking makes you fashionable. Every season brings different colour and material requirement and that's the reason of rapid change in fashion.
Especially for young generation it's a priority to have cloth and gadgets of latest trend. Latest fashion trend makes so much obsessive to people that they never mind discarding even few months used gadgets and cloths. Its good to follow trend but having obsession is comparatively harmful. To be updated with trend, few efforts are required such as reading of fashion magazines which gives you knowledge about recent launched products.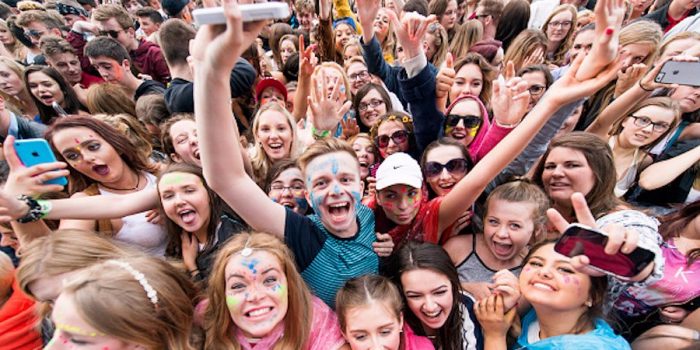 Secondly, frequent visit in shopping centres and malls keeps you updated with what is liked by most of the people. With this you become familiar with latest brand and their price tags. It becomes easy then for you to decide what you can afford in your pocket. Following of trend enhance your personality but sometimes you have to manage budget with it. Mostly stores highlights their upcoming products before the arrival of season. This is the best time to know the latest trend.
You can go online and have clue about fashion craze among youth. You can get each and every information online. Whether its clothing, electronic gadgets or accessorise, you can get detailed information of anything on internet. Today every well established brand and market holders create their websites, having detailed description about their products and qualities. By comparing rates and other factors you can select best trendy products within your reach.
Nobody knows the exact source of fashion. Fashion changes every fortnight so you can not change your wardrobe every night. Mostly females are found to be crazy for clothing and accessories whereas males follow trend in electronic gadgets. Everyone cannot afford the dress shown in latest fashion ramp hence you need to search a bit and you can surely go for an alternative.
There is no harm in following trend but it should be followed sensibly. It does not make any sense to burn your own house on the name of mare trend. Following trend within your reach make a sense. So fashion does not merely portray your clothing sense, it is also defined by your whole sole personality. Fashion industry is glooming day by day because of increasing craze of trend. They are making huge profits because people shop blindly just for the sake of fashion.
There are endless areas of life and hence you cannot beat every field with latest fashion. Increasing craze of sports inspire youth to wear those accessories and hairstyle which their favourite sports person wear. Girls follow their favourite actress and children imagine their dream world what they see in cartoons. So following fashion sensibly and within your reach is always a smart move.
If you anyhow fall into the trap of debt then the most important thing to keep in mind is not to panic. You need to find out a way how to get out of it as soon as possible. Credit card debt settlement can be a smart move to check out and go with in order to have relief from your problems and make things easy.