Having someone who is the reason behind your smile and someone who will also wipe your tears is a sign of a pure and meaningful relationship. And if your best friend comes to your mind after reading this sentence, we are glad that you have found one such person who carries you in their heart.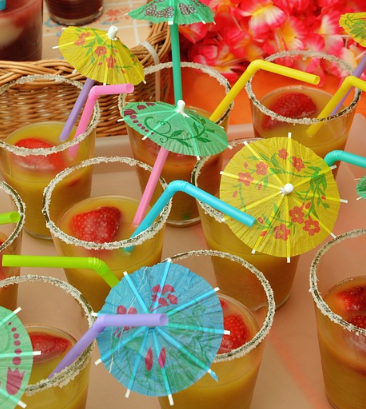 Being referred as a best friend gives immense pleasure and having a friend who will always be by your side is truly a blessing. If you happen to have such a person whom you can always rely on, you are surely lucky to have them in your life. And if you are planning to make their day as special as they have turned your life with their existence, you are in luck as we have a bunch of great birthday gift ideas:
Rejoice the Day with Nature's Love
Starting this special day on a fresh note will be a great idea. So you can consider getting best friend a bouquet of fresh flowers. These blossoms will surely lift up their mood and give a kick-start to their day. Also the vibrant hues of the blooms will make their day a lot more colorful and rejuvenated. You can also get them a green plant as they signify good fortune and optimism, and that's all your friend needs on this day.
Feel the Sugar Rush with a Cake
Each celebration calls for a delectable dessert. And why not! So if your friend happens to have a sweet tooth, you should surely consider getting them a mouth-watering cake like: a black forest cake, a red velvet cake, or if you are not able to decide, then simply go for the traditional chocolate cake because, no one can say no to chocolates. You can also get her a box full of cupcakes or a pack of chocolates that will surely satiate their sugar cravings. You might already know your best friend's taste palate and their preferred flavors, so you can choose accordingly.
Cuddle Away the Night
Remember those Sleepovers, night-outs and pyjama parties? It's time to upgrade them by throwing in a cuddly toy or a comfy cushion. And we know your girl gang would love to have a pillow fight the next time you plan a sleep-over at your friend's place. And even if you want to sleep in, these teddies and cushions are just the perfect cuddle partners.
Revisit Those Happy Times
Knowing your friend for a long time has its own perks! You would have surely have posed for a lot of pictures together and on this day you have a chance to revisit all of them. Walking down the memory lane with your friend and sensing nostalgia is a feeling that is indescribable. So if you are planning to make something special of all your pictures, you can get a photo cake, get a custom-made t-shirt, cushion, coffee mug or a photo frame.
We hope that these amazing ways to celebrate your best friend's birthday will surely level up the celebrations and will bring a wide smile on their face.