Insurance is an essential part of everyday life; regardless of whether you are a business or an individual. Although it can often be seen as a drain on your finances and even an unnecessary expense; it is an invaluable aid if something does go wrong.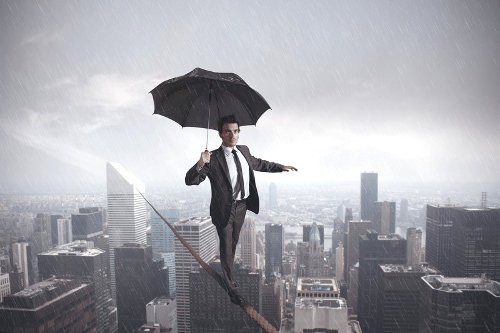 What is General Liability Insurance?
Insurance is designed to provide you with protection against certain risks. For example if you drive a car you will need to be insured in case you hit another person or someone's property. The damage can be paid for by the insurance firm.
This is true for any type of business. You can have a claim put against you for any number of reasons; something as simple as providing the wrong advice, or for part of your building following onto an innocent passer-by. These types of claims can quickly run into thousands; especially if they will have long term healthcare needs.
Most small businesses will not be able to keep trading after paying out such high volumes of funds. Fortunately if you have general liability insurance you will be covered; your insurance company will pay the costs for you.
Why Have General Liability Insurance
In short, every business; regardless of its size, should have an adequate level of general liability insurance. There are several reasons why this is so important:
Risk
The most obvious reason to have general liability insurance is to protect your business from any claim. Any claim, no matter how small the incident; can result in a massive bill. If you are at fault there is very little you can do to prevent the claim from being approved by the courts. General liability insurance will ensure the claim will be paid and that your business can continue to trade.
Stress
Dealing with any type of claim against your business is difficult. There will be many forms to complete and calls to deal with. Fortunately if you have general liability insurance then all the calls and the majority of the forms will be handled by your insurance firm. Not only will this remove the stress of the claim but it will allow you to focus on keeping your business going.
Staff
It should also be very reassuring to find out that your staff is also protected by the general liability insurance. This will ensure they are able to operate to the best of their ability and provide you with the best possible service.
A good policy will cover damage to other people's property, injury to them and even personal injuries which include things like slander. It should also cover all your defense costs and will even provide you with a suitable amount of funds if your assistance is required to defend the claim.
However, even the best policies will not cover you for negligence. It is important to be aware of this as you may wish to take out additional cover for this. You will also not be covered if you damage anything on purpose!
Different policies will set their own level of maximum pay-outs. If your claim goes over this you may find yourself liable; do not skimp on this part of the cover!