Halloween, the time of scary movies and delicious candy, is just around the corner and it is time to start thinking about costumes. With the economy a bit unpredictable and unemployment rates still fairly high, many individuals are deciding to go back to creating their costumes from bits and pieces that they have lying around at home and inexpensive materials that they can purchase down at the shops rather than spend their money on the pricey costumes that can be found at a local department store. Making costumes at home is not only easy but it can be a lot of fun too, especially if you have children that can get involved in the process as well. Here are just a couple of ideas for simple costumes that can be made at home without spending a fortune.
The Mummy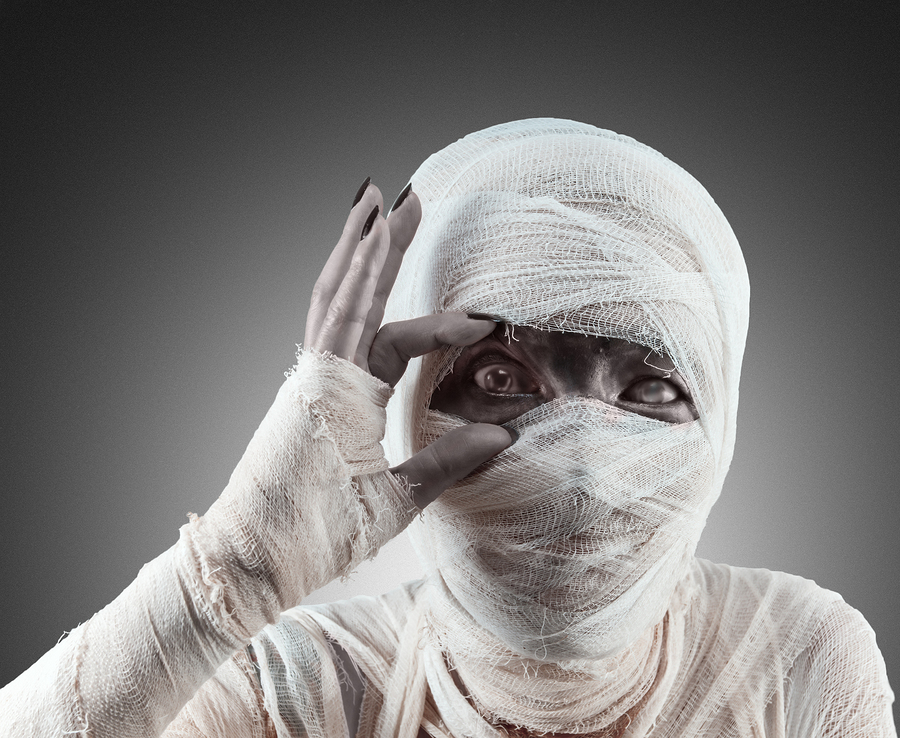 Now this is truly a classic Halloween costume that will never grow old or go out of style. And the great thing about a Mummy costume is that it can be made from a variety of different materials and you can add some special effects to make it more unique too. One of the best materials for this type of costume is a plain white sheet which you may even be able to find at a thrift store. White gauze is also a good material to use but may be a little more expensive than a white sheet. To make the costume, you simply cut the material into strips in lengths that will wrap around your legs, body, arms, neck and head. Be sure to cut out suitable eye and breathing holes into the pieces that will go on your head so that your costume is safe as well as fun (after all, passing out or blindly falling down a flight of stairs is no fun at all!). If you would like to personalise your mummy costume, you can add fake blood to it or some safe glow in the dark paint. Whatever you come up with, this classic costume is sure to be a hit.
Black Cat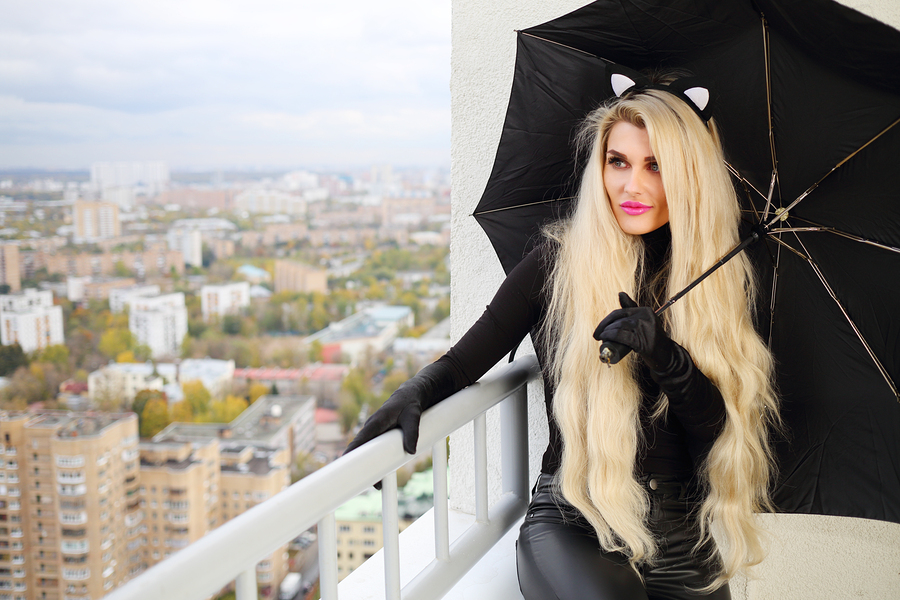 This is another easy to make classic which will also never out of style. To make this costume, you have some options regarding materials as well. Black leggings work great with a black body suit to make the main part of the costume, but you can also use finer materials that may have similarities to fur if you have something suitable to hand or maybe can find something for cheap at a fabric wholesaler or thrift store. A simple plastic headband can be used to make ears by attaching triangle shaped cardboard cut outs (painted black with cheap poster paint of course), and a tail can be made with a strip of material that you can sew and stuff to make somewhat stiff – a black legging stuffed with gauze or even rolled up limps of kitchen roll and newspaper can do the trick just nicely!

Halloween is a really fun holiday for many. With a bit of creativity and hard work, you can have lots of fun making a simple, yet effective, outfit for all of your party needs. Of course, in this day and age, not everybody has the time and energy to go full hog and create their own. Fortunately, though, a lot of places, both online and offline, offer good deals on Halloween costumes these days, so there are good deals to be found for those of us who don't have too much free time or a huge budget for purchasing fancy dress outfits.