Choosing the right pet flaps for your wooden exterior doors is very important if you have a pet. You ensure that as you purchase a new wooden exterior door you try to keep in mind the ease of use and safety of all members of your family including your pet. Home Tech has all it takes to help you choose the right exterior doors perfect for your home. Creating a small opening in your wooden exterior door will be very convenient for your pet and for you. Here are some guides to help you determine the right pet flaps for your wooden exterior door.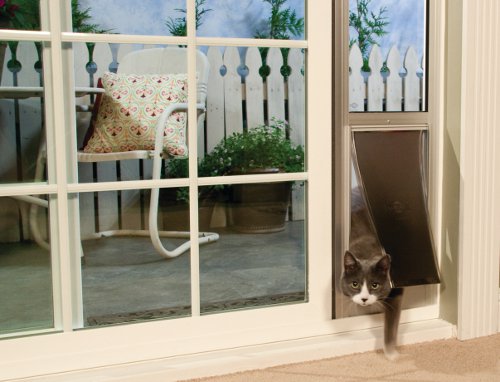 Knowing Size of the Opening is Important
The opening that will be installed in the wooden exterior door should be the one that your pet can pass through easily. This means that the size of your pet will determine the size of the opening. There are some breeds that are larger than the others and this will mean that the opening will have to be large enough for your pet to fit through. Larger pet doors are more expensive than small pet doors. If you have a large dog for example, you will be paying more for the installation of the pet door. Whether the opening is large or small does not have any effect on your wooden exterior door because they are strong and durable.
Choose a reliable brand
Wooden exterior doors are sturdy and they last long therefore, if you are installing a pet flap it should be one that will last as well. You need to choose a reliable brand from the start so that you will get the best pet flap installed. If you buy the right product you will avoid replacement in the future and save more money and time. An example of a good product that will be durable is a metal or strong plastic.
Consider Weather
The weather condition of the area where you reside is something that you need to put into consideration when installing a pet flap. If there is extreme weather condition, your wooden exterior door will need a weatherproof to protect it from being damaged by the weather. You can either install a weather-strip under the door or buy a brand that has a seal to cover the door when not in use. Ensure that the seal is airtight to prevent water from flooding your apartment. Getting a weatherized finish on your wooden exterior door might cost some extra money but when you think about the advantages you will not worry about the expenses that you will incur.
Following these guides will help to protect you from the common hassles that people encounter. You can also make more inquires on the right pet flap to purchase and install in your wooden exterior door. Keep in mind that the brand that you choose should be as sturdy and durable as your wooden exterior door. Installing an opening for your pet will enable your pet to go in and out of your house with ease and it will also guarantee the safety of your pet.