Lots of myths surround the use of plastic bag like reusable are greener than conventional plastic bags. Let's get familiar with some fiction and facts regarding plastic shopping bags.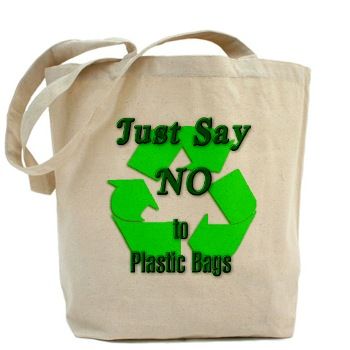 Fiction – Are reusable shopping bags greener?
Fact – All bags affect the environment and it depends on how bags are used and even how often people use them.
Reusable bags are not necessarily greener unless people use them frequently as intended for multiple times. These are made heavy to last long, so it will affect the environment more as more resources are used in its production. The most complicated aspect is that reusable cannot be recycled as several materials are added to gain strength and durability. Recycling needs to take the bag apart, which is labor and time intensive process. It is also costly, which means bags get added in landfill, ultimately.
On the other hand, conventional plastic bags are highly recyclable. Conventional plastic bags reuse rate is more than fifty percent. Reusable are designed for long life and a single purpose to use as carry bag. Their lifespan is longer and has a potential to decrease the need for short life conventional plastic bags but cannot manage household waste. People will still need to buy light weight plastic bags to manage organics, pet waste, and household waste.
Reusable use will not totally eliminate the requirement for conventional plastic shopping bags to manage waste in green or grey bins.
Fiction – Paper bags are ecofriendly then the plastic ones as they are produced from renewable resource, can be biodegraded and is recyclable.
.Fact – Conventional plastic bags outdo paper bags in terms of manufacturing, reuse, and generation of solid waste volume..
Research revealed that plastic bags are good for environment as they possess much low carbon footprint in comparison. In producing paper lots of water gets consumed as well as it generates significant greenhouse gases and solid waste. Switch from plastic to paper can affect municipal waste streams, as paper bags are heavy. Even the recycling cost will be seventy percent more.
Fiction – Bans will resolve lots of environmental issues.
.Fact – The 3 R strategy [reduce, reuse, and recycle] is more effective than bans of plastic bags.
When you scan the worldwide bans, it reveals that banning plastic bags has failed. They don't offer social, environmental, or job benefits. However, 3 R reduction strategy works, especially when it is voluntary and consumers choice.
Government has placed a ban but made changes in the bags manufacturing levels like modification in materials and gauge used. Plastic bags can be seen in markets with some modification. Bags are not litter problem as hyped. Banning plastic from environmental point of view constrains consumer options but there are a series of unintended negative consequences. Plastic bag band result in high resource use, more greenhouse gases, more waste, and high municipal waste cost. Many countries withdrew the bans and favored recycling.
Fiction – Plastic bag recycling rates are low
Fact – Plastic bag recycling rates are high in every country
Recycling is done through a combination of bag to bag programs, take back to retail programs, and blue box systems. The bags are recycled and then remanufactured into variety of consumer products like new bags, outdoor furniture, water pipes, tote bags, eco-friendly cool bags, and office supplies. Visit https://www.customearthpromos.com/custom-recycled-shopping-bags.html for a look at the customized recycled bags that can also be applied as a promotional tool to be given at a business event or trade show.