Mumbai is one of the top metros in India and known for its fast paced life. To break the typical monotony of busy hectic life and materialism, many people look around the city for a short trip with family and friends. Whether it's the leisure trips or pilgrimage, there are many options available for both near Mumbai. Outstation cabs for hire can be booked online when you finalize your dates of travel. We have listed few popular temples and pilgrimage places near Mumbai:
Trimbakeshwar Temple: One of the 12 temples with jyotirlinga of Lord Shiva, it is situated on the banks of river Godavari at a distance of about 178 kms from Mumbai. Trimbakeshwar Temple was built by Sri Nana SahebPeshwa in 1786 and the presiding deity of the temple is Lord Shiva as Trimbakeshwar. It is known for a unique jyotirlinga that is three faced idol having Lord Brahma, Lord Vishnu and Lord Rudra. A crown studded with valuable stones rests on top of this Linga and is displayed to general public every Monday from 4 PM to 5 PM.
Wai: At a distance of 240 kms from Mumbai, Wai is a small town in Satara district of Maharashtra. Situated on the banks of Krishna River, it is a popular pilgrimage centre in Maharashtra and also called the 'Kashi of the West'. Wai is known for its seven holy Ghats, namely Gangapuri, MadhiAali, GanpatiAali, Dharmapuri, Brahmanshahi, Ramdoh and Bhimkund. There are numerous beautiful temples near the ghats including the famous DholyaGanpati temple.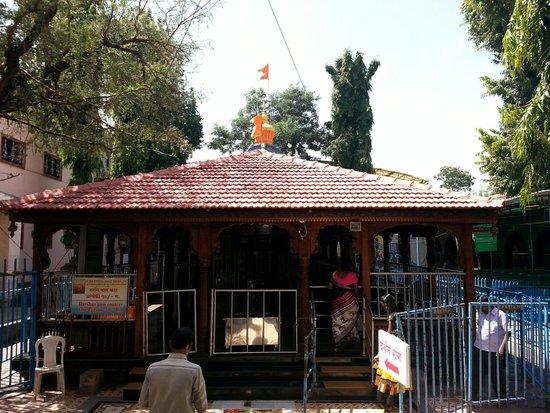 RanjangaonMahaGanpati Temple: At a distance of 200 km from Mumbai, MahaGanapati Temple is situated at Ranjangaon in ShirurTaluk of Pune district. This is one of the famous Ashtavinayak temples in Maharashtra. The temple was built during the 9th century by the Peshwa rulers. Legend says that the village Ranjangaon is the place where Lord Shiva sought the blessings of Ganesha and ultimately destroyed Tripurasur. There is a room in the basement of the temple where the beautiful idol of Lord Ganesha is kept.
Saptashrungi Devi Temple: At a distance of 250 kms from Mumbai, it is a famous Hindu temple situated near Nanduri village. The temple sits on the top of a cliff having an altitude of 1230 m. The temple is dedicated to Goddess Saptashrungi and is counted as one of the 'three and half Shakti Peethas' of Maharashtra. The temple is believed to be located at the place where Sati's right arm fell and is considered a highly revered site in Hindu religion. It is also among the 51 Shakti Peethas located in the Indian subcontinent. Saptashrungi Temple is a two storied shrine with the Devi's idol placed at the top floor. The idol is said to be self-manifested which was carved on a rock on the face of a mountain.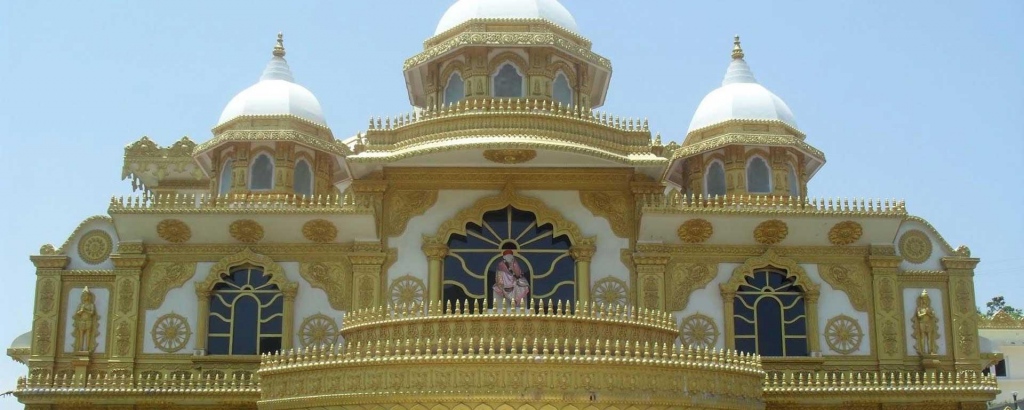 ShirdiSai Baba Temple: At a distance of 258 km from Mumbai, Shirdi is a small town located inAhmednagar district of Maharashtra. It is one of the holiest and most visited pilgrimage places in India. It is famous for the temple of ShirdiSai Baba, who belonged to 20th century and is known as one of the greatest saints. Sai Baba entered Shirdi when he was 16 years old and stayed there until his death in 1918. Sai Baba's selfless love and dedication to the poor, earned him great respect and huge following of devotees. For a comfortable journey, many devotees take a car rental in Mumbai to travel to Shirdi.