Odd Job Tree Specialists
Serving Atlanta and surrounding areas, Odd Job Tree Specialists are certified arborists with over 30 years of experience. The tree service Atlanta GA serves residential and commercial areas. Odd Job Tree Specialists has a staff that is licensed and insured. Their services include:
Tree Removal
Tree Maintenance
Fertilizing
Stump Grinding
Crane Work
Emergency Services
Odd Job Tree Specialists provide free estimates for their tree care services.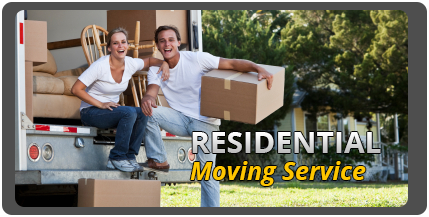 Boutte Tree, Inc.
Atlanta's Boutte Tree, Inc. has been providing arborist services since 2003. The professionals are experienced, consistent and trusted by their community. Safety of clients comes first, then care of trees. Trees provide natural beauty to Atlanta. Trees can transfer an urban area into a beautiful outdoor oasis. Boutte Tree, Inc. offers great tree care at reasonable rates.
Boutte Tree, Inc. uses training, modern technology, and quality machinery to save money for customers. The arborists at Boutte Tree, Inc. are:
Excited and knowledgeable about tree care
Experienced
Passionate about planting trees and teaching people about trees
Backed by professional organizations (International Society of Arboriculture, Tree Care Industry of America)
Insured
Safe, efficient workers
Responsible for clean-up of property after tree services
Boutte Tree, Inc. Services
Arborist Letters
Tree Preservation Plans
Tree Removals
Plant Health Consultations
Pruning
Risk Assessment
Boutte Tree, Inc. provides quick and safe tree removal, from skilled crew members. These professionals use bucket trucks, cranes, advanced climbing methods, and technical rigging to remove trees. Using good judgment and quality equipment, crew members ensure that clients get good service, with minimal altering to property.
Atlanta Wood Tech Tree Services
Established in 1975, Atlanta Wood Tech Tree Services provides personally tailored tree services at affordable rates. Atlanta Wood Tech strives to build solid relationships with customers. The company provides services to parks, schools, businesses, private homes, and golf courses.
Atlanta Wood Tech Tree Services gets the job done with quality tools and highly skilled tree care experts. The stree services provided include:
Tree Trimming
Pruning
Tree Removal
Stump Grinding/Removal
Year-round Tree Care
Emergency Tree Services
Tree Planting
Clearing/Restoration
Huricane Proofing
Evergreen Tree Services
Evergreen Tree Services is a fully-insured company, and a member of the Tree Care Industry Association. The professional arborists provide quality service. Evergreen Tree Services recycles 100% of their by-products.
The tree service crew is professional, friendly, and pays careful attention to detail. Evergreen Tree Services has very competitive prices. Services provided include:
Tree Removal
Tree Pruning
Evaluations
Seasoned Firewood
Stump Grinding
24-Hour Emergency Tree Service
Evergreen Tree Services is not only known for their excellent professionalism, but also for giving back to the community. The company donates time an labor to local schools and churches, by:
Removing trees in and around the soccer field for the Path Academy Project
Assisting with construction of lighting for Dunwoody High School's baseball field
Trimming trees, removing, and chipping wood for Our Lady of Assumption Catholic Church