If you aren't satisfied with how your kitchen currently looks, perhaps you should consider a kitchen remodel? There are lots of people who put off remodeling their kitchen because they feel it will cost them a lot of money. But, there are a number of ways in which homeowners can save on the costs of a kitchen remodel while still getting everything they want out of it.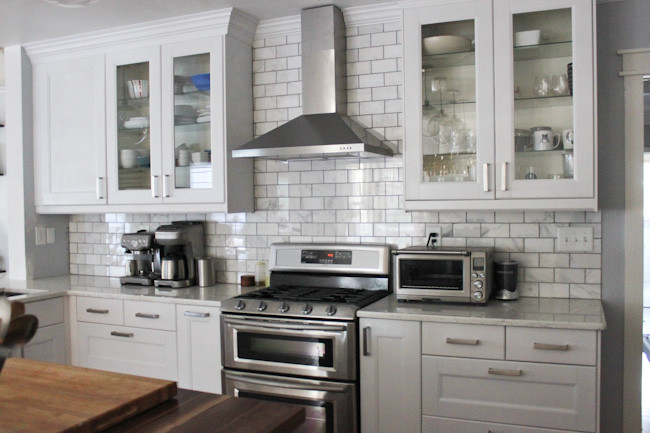 Going local
If you hire a local remodeling company, you're more likely to get a great deal as opposed to going with a national brand. These brands don't spend as much on advertising and don't have expensive overheads to cover. They often pass the benefit of these reduced costs on to their consumers. Local agencies will also be more innovative in terms of designs, especially when you are constrained by a budget. Big brands are usually inflexible and may not be willing to think about what would suit your requirements the best.
Shopping around
Visit different remodeling specialists in your area. If you find an expert who is offering a quote that is just a little over your budget, don't be afraid to negotiate a little bit. Most firms have some leeway in terms of pricing and may even include a few freebies if they can improve your design. Some contractors might not compromise with exact choices, but they might be able to recommend a few changes which could be made to bring your quote below budget without having to lose out on too much.
Stay within your means
There are a few simple quick fixes which will let you give your kitchen a brand new look without having to replace everything. It can be quite expensive to start from scratch, working with what you have can help you save money and also reduce the amount of time it takes to remodel your kitchen. For example, you could get your drawers or doors recolored or resprayed in order to match the new design. It's also possible to change the appearance of a countertop using laminates. They are heatproof too which makes them more ideal. Fixes like these will help you rejuvenate your kitchen without having to spend a ton.
Used or existing equipment
Just because you're getting a new kitchen doesn't mean you have to buy all of the latest gadgets. You could settle for used equipment too. They are readily available and a lot of it is in excellent condition as well. Buying used equipment will help you save a lot of money. Want to save even more? If your present cooker is still working, just use it in your newly remodeled kitchen. If you choose to do this, make sure you get the dimensions right before you start your remodel so that the new layout is sized appropriately.