Are you looking for a wedding venue where you won't have to worry about dates being booked many days in advance or rent costs that are beyond your budget? Well, there is no need to look any further than your own backyard. This can be a very intimate setting for your wedding. Be it may your childhood house or a relative's well-landscaped residence or a friend's place with space to spare can be an elegant and quaint way to celebrate your special day. It is true that while more traditional venues for special occasions often come with the decor built-in with ice sculptures, splendid lighting, FRP planters, and pillars. But in this case, you will be getting Mother Nature's magic of design. Here are a few simple ways to enhance the beauty and grandeur of your wedding day, rehearsal dinner and more.
Use Bright Lights: Try to hang the twinkling lights using strings. This will give an illusion of a tent.
Perfect Pedal: Put out greeting cards for your guests in the basket of a vintage bike or car.
Use ribbons: Create one of the most beautiful backdrops with some ribbons and the breeze to make some colourful themes and patterns.
Sky High Centerpieces: It is a brilliant idea to use planters to hang wildflowers instead of putting them on the dinner table.
Add a Chandelier: You can add a jeweled touch to your backyard with chandeliers that are hung from the trees.
Fresh Lemonade: Chilled and freshly squeezed lemonade is everyone's favourite and is an instant pleaser.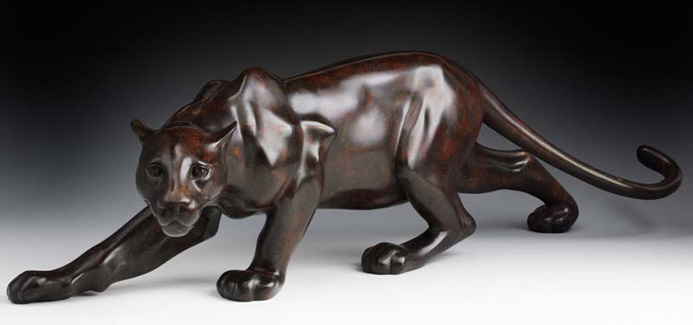 Lawn Games: Keep your guests and friends occupied with some custom backyard games.
Moss Monogram: Natural green moss has the ability to turn a letter into outdoor decor that beautifully celebrates your newly shared last name. You can use FRP animal sculptures covered with moss to gt even more beautiful results.
Add a Wooden Swing: You can easily get creative with the casual guest seating arrangements just by using an outdoor swing that can also double as your new home's backyard decor.
Use Watering Can as decor: The same way that a little water can help plants to grow, watering can do the same for your wedding decor. Use it instead of a planter if you wish.
There is absolutely really is no place like one's home. Whether it's the backyard you love to play so mich in, your in-law's lakehouse or your granddaddy's country cottage, planning an at-home, backyard wedding can be an amazing idea.
While it is seen that it may be of more work and more expensive than you probably would have anticipated, keep in mind only one thing: You won't regret saying your vows in a place that means such a lot to you.