The use of technology in the healthcare sector is not new, at least in the developed countries of the world. It's not a surprise, then, that the results of a new survey carried out by healthcare platform developer Validic revealed a marked increase in the number of professional organizations in the clinical trial space that have used digital technology to help facilitate their work. These can be TQT Studies such as those carried out by richmondpharmacology.com/specialist-services/tqt or a variety of other clinical and medical trials. As technology develops so does the way in which these trials can be conducted and how they can provide data to enhance the lives of people suffering from numerous medical conditions.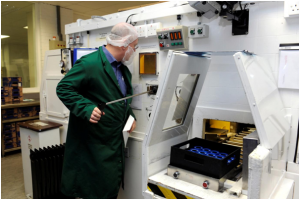 Digital Data-Driven Trials
The survey questioned respondents in the CRO space as well as other organizations operating in the field and found that the majority (64%) were already using digital technology to carry out their trials, whilst nearly all of those questioned (97%) planned to do so in the next 5 years.
From remote monitoring and sensors through to innovative digital devices and products such as Imperial College's digital 'plaster' – a wireless device developed in 2009 to monitor a patient's vital signs – it would appear that we have only just scratched the surface of how digital can improve the way we carry out clinical trials.
Improving Patient Participation
Keeping patients at the forefront of every trial is central to the way contract research organizations gather and find new ways to get ever more accurate patient data. Avoiding placing the reporting burden on volunteer participants was a clear driver in the move toward digital, with 33% of organizations employing wearables such as activity trackers to collate data. A further 36% had used smart pills and sensors, including ones that can be swallowed. The most common way technology was used however was through the use of mobile apps for various parts of the trials.
The Business Case for Digital Adoption in Clinical Trials
It is clear that advances in technology are going to continue to disrupt medical monitoring, a key part of any clinical trial. But do the numbers stack up, in these days of tightened budgets and funding cuts? Well, according to 73% of the companies involved in Validic's survey, digital technology enabled them to show the real-life value of their trials. Furthermore, 68% of the companies said they saved money and the overall cost of the trial went down, while a similar proportion was mostly driven by an increased patient focus during their trials.