Indian Railways connect the all the corners of the country. It is one of the finest ways to explore India through various beautiful places, awesomely gorgeous train routes and amazing way to experience real India.  When talking about beauty, the most gorgeous train routes of India are like Konkan Railway, Pamban Bridge route, Kashmir Railway, Kalka to Shimla, Nandyal-Giddalur line to Vizag to Araku Valley.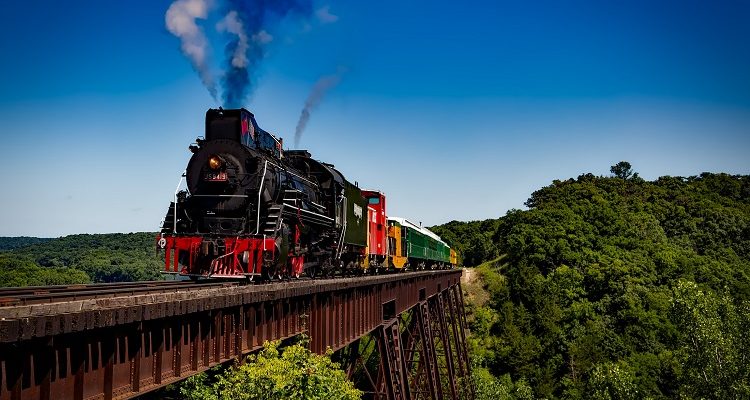 There are many routes that you must not miss if you love to explore the Indian land. There are diverse routes out there and every single route has something to cater and something to share with you. Below are five routes of Indian Railway that you must not miss. And yes, don't worry about anything related to timing, tickets or Indian train status because there are exciting applications, toll free numbers and websites given by Indian Railways so that the passengers can stay abreast.
1. Snow Sojourn (Qazigund-Srinagar-Baramulla)  
It is a part of Kashmir Railway, but presently work is going on the section between Jammu and Qazigund. Thus it is making the separate leg of the journey. Once finished, it will be a portion of the greater Kashmir railway that will connect Jammu to Baramulla, or rather the plains to the beautiful Valley. This trip promises a fresh ride through the Kashmir Valley, interlacing through the snow-capped peaks at a distance and Chinar trees all around. The most exciting part of taking this journey is during the times of winters when the surroundings are packed with snow. There is just one option of an unreserved DEMU train presently on this route.
2. Kashmir Railway (Jammu – Udhampur)
The Kashmir Railway is one of the most stimulating engineering projects in India. The really extremes of  heat and cold along with  unfavourable terrain and political scenarios make this route one of the most exciting among all the Indian train routes. The route possesses 20 main tunnels and one hundred fifty eight bridges that offer awe inspiring sites of the splashing rivers and mesmerising valleys around the gorgeous Shivalik Mountain Ranges.
3. Kangra Valley Odyssey (Pathankot – Kangra-Palampur-Jogindernagar)
The Kangra Valley Railway belongs to sub-Himalayan region in Himachal Pradesh. Beginning from Pathankot in Punjab, it covers one hundred sixty four kms to Jogindernagar in Himachal Pradesh, twisting through various passes, splashing rivers and valleys. Even though it is kind of a laid back option of traveling across Kangra valley, yet the sites it caters compensates the speed.  The beautiful site of the snow-capped Dhauladhar hills at a distance after Palampur comforts the tired soul energetically. This journey of 165 km from Pathankot to Jogindernagar takes nearly a gigantic 10 hours.The unreserved Kangra Valley Passenger is the only train on this specific route presently.
4. Konkan Railway(Ratnagiri-Madgaon-Honnavar-Mangalore)
Stunning greeneries, plethora of water bodies, gorgeous curves and the superb Sahyadris join hands to create this one of the most adored train travel experience for any railway buff in India.ThisKonkan Railway is also an example of high spirits of engineers of this nation, who built this marvel fighting against a hostile loose terrain coupled with recurrent landslide tendencies.
So, these routes already look so beautiful and meandering; just imagine when you travel them?