Most people will be familiar with the feeling of needing a break. Sometimes work becomes overwhelming or your family commitments are leaving you no time to yourself. It's normal to feel like running away to a luxury resort on a tropical island, but this doesn't have to be a fantasy. If you're looking to take a fabulous vacation at a luxury resort this year, the internet is the best place to start searching for offers, deals and reviews to ensure your trip is affordable, entertaining and of course, luxurious.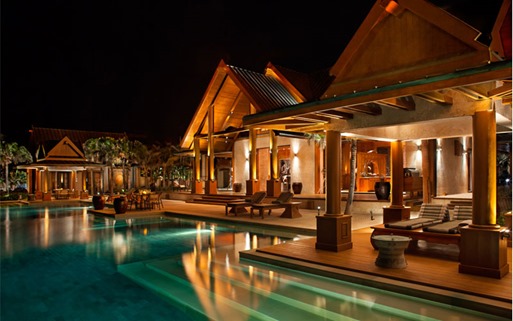 The Internet offers access to the finest hotels and destinations around the world, introducing you to a world of travel possibilities. The ability to view such a wealth of information has introduced us to places we may not have previously considered, with travel magazines and social media promoting a vast range of travel opportunities. Pinterest, for example, has thousands of boards dedicated to travel, where users collect images of places they've been, places they'd like to go or places that inspire them. This surge in travel popularity means great deals are easy to come by, providing you know where to look. Luxury resort holidays can be found on comparison sites, travel sites, or by visiting the resort's website directly, if you've decided where you'd like to go.
The travel industry has a great influence on the economy. By spending money on travel for business or pleasure, you're funding an industry that provides almost eight million jobs in the United States alone, and many more worldwide. Taxes generated in 2011 through travel reached $124 billion – money which will be reinvested in public works, national defence, social security, medical services, education and repairing the recent recession. By supporting the economy, you're supporting a better financial future, making a luxury resort vacation worth the expense.
Whether you're looking for a great deal on an all-inclusive, half board or self-catering basis, there is a luxury resort designed for your preference. Most luxury resort bookings will allow you to select a package that works for you, meaning you can spend as much or as little time on the premises as you like. You'll be able to enjoy delicious meals, take a stroll along the beach, enjoy engaging activities such as sports or diving or simply explore further afield and soak up the local culture. Most resorts offer evening entertainment such as parties, musicians or performers, so you'll be sure to find the perfect after dinner activity.
The benefits of taking a luxury resort vacation seen at Haute Living are endless. Taking time away has been proven to rejuvenate your body and mind, allowing you to return to work relaxed, motivated and productive. A vacation is also a time to get in touch with yourself and have fun, enhancing your creative side. Finally, a vacation is time well spent with the ones you love, whether they're your family, friends or a special someone, so start your search for an exciting, memorable luxury resort your loved ones can enjoy with you this summer.