AC Milan is going to sign Mario Balotelli, the famous striker of Manchester city. What the Italian club has confirmed is that they will make a contract of four and half years with him. Roberto Mancini, the manager of Manchester City has confirmed that Balotelli has to go through some medical checks and if the reports come positive, he will play for AC Milan in the next season.
Balotelli has played brilliantly this season, and this transfer should be extremely worth for AC Milan. Balotelli has always revealed his wish to play for AC Milan. According to Marco Materazzi, Balotelli had always desired to play for AC Milan and now his desire will be fulfilled. Balotelli came in a television show named Striscia la Notizia end in this show he was wearing a black and red shirt. Now, he will get a real jersey of AC Milan to wear.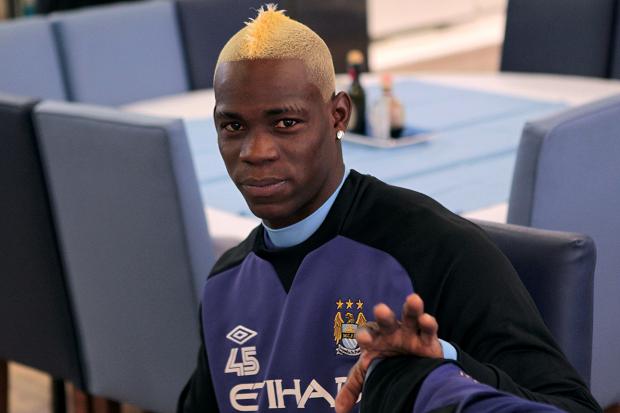 24th February will surely be a very crucial day in Balotelli's life because on that day he is going to play a derby match with one of his old team Inter. Many a fan of both these teams is waiting for this classic encounter and how Balotelli performs in the match.
Mancini said, "Mario is one of our best players. We love him a lot. However, this time he has got a brilliant chance to return at Italy." He added, "Milan started talking from two days ago and they are extremely close to our team."
According to Gandini Balotelli will go through the medical check up on Wednesday at Milan. Then some of the personal terms will be signed till 2017.
Manchester City signed Mario for £24m in the year 2010 and he had quite a good season with them. He was quite successful for Manchester city because he scored twenty valuable goals for his team in the premier league. In the first season he scored 10 goals in his 28 encounters. In the next season he was in his top form as he scored 20 goals in only forty matches.
However, he has struggled with disciplinary things in the field and as a result of this he picked 11 yellow cards.  He could not play the matches against Arsenal and Liverpool and both of these matches were extremely crucial for the team. It may be the reason why Mancini decided to sell this striker to AC Milan.
In 2012, he played wonderfully for his country Italy in the Euro Cup. Especially in the semi final he played exceptionally well against Germany and scored two goals and eventually Italy won the match. However, when he got back to the domestic season, he could not continue the form and he finally ended behind Edin Dzeko, Carlos Tevez and Aguero. In total he scored only three goals and his best performance was in a 2-0 victory on 28th November at Wigan.
AC Milan fans will want that Balotelli will get back his form with his new team because he had a long wish to play in AC Milan and as he has got the opportunity now, he will surely try to prove a point.