Business Process outsourcing is just a way to hire a company that would deal with matters that is actually governed by some another one. Initially, this remained confined to companies that dealt with manufacturing, but lately it has matured to a greater level.  It comprises of Human resource financing and accounting, these are the backbone of BPO.
The Great Britain has proved itself as leaders in outsourcing, last year. It remarkably cracked numerous projects and reached great heights.  Annual profit that it made out of business process outsourcing was extra-ordinary.
Brain drain drastically increased in Britain and extended its claws at a greater extent than it did in Europe, the middle-eastern countries or America or Africa.
As per a recent survey, it has been found out that Britain has cracked contracts which actually had a huge value of around 4billion Euros. The year 2012 had been a boon to Europe presumably.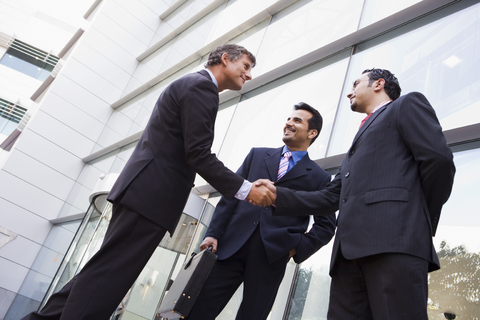 Experts said that it would have been, much a good amount, if there had not been the recession that caused havoc on the western countries. In spite, of such crisis the amount of profit drawn by the British in the field of outsourcing, happened to be inexplicably amazing. It takes more or less five years to reach such heights, if a country goes through such a monetary crisis. Economic crisis leads to delay decisions that to be taken regarding business process outsourcing. Such a situation takes more or less half a year to deal with. However Britain happened to come up with flying colors.
India which has a huge serving companies like Tata, Reliance, Wipro etc, has actually struggled badly to serve in the field of BPO due to the consistent economic crisis. This has actually affected both the countries to really a greater extent. However language also had been an issue in the process.
Due to the Economic crisis that has mostly affected Europe, Mid-eastern countries and Africa caused many of the company to take back their orders that in turn has caused a huge loss to the BPOs. Facing such huge losses, Britain still stood erect to make out its profits. The Economic crisis failed to influence the same, quite reasonably.
The number of companies that served for BPO has remarkably increased to around 30 percent in a total of hundred in Britain, by the end of 2012. Many of them are from London, which have drawn benefits of investing in the BPO sector.
It has been found that currently, Europe is extensively thriving on the BPO industry. About ninety percent of the continent's total income is based on BPO sector; this is one more reason for Britain to lead, in the field. Thus we might assume BPOs to be next best thing with Europe.
The British prime minister has declared to take, firm initiatives to make ways, in such a way that the BPO sector, itself finds way to flourish even during economic crisis. He further said that to meet up targets and to cover financial deficits, measures would be taken and the same would be enforced as soon as possible.