What we wear is the first thing that will determine how a stranger will behave towards us. Think about it, we are often politer, sometimes even intimidated, by someone who is dressed in a smart manner. On the other hand, we find people who are casually dressed more approachable and less intimidating.
Fashion gives us the chance to express our sense of self. It is that which allows us to show off our personality. We can say anything with fashion — we are lovers of style, we are classically inclined, we are lazy, we don't care how we look. Whatever you think about yourself and what you love can come across through what you wear and the following four style choices will help you do this. 
Color – Colors play a huge role in showing off your personality. It is so easy to express yourself with different palettes, depending on your taste. Black-clad from head to toe is a way of looking classically stylish without too much fuss. Bold, bright colors often express an open and bubbly personality. Often, people who wear bold colors come across as more approachable. Other palettes, such as nude tones, muted greys, winter whites and pale pink express a soft, more timid personality.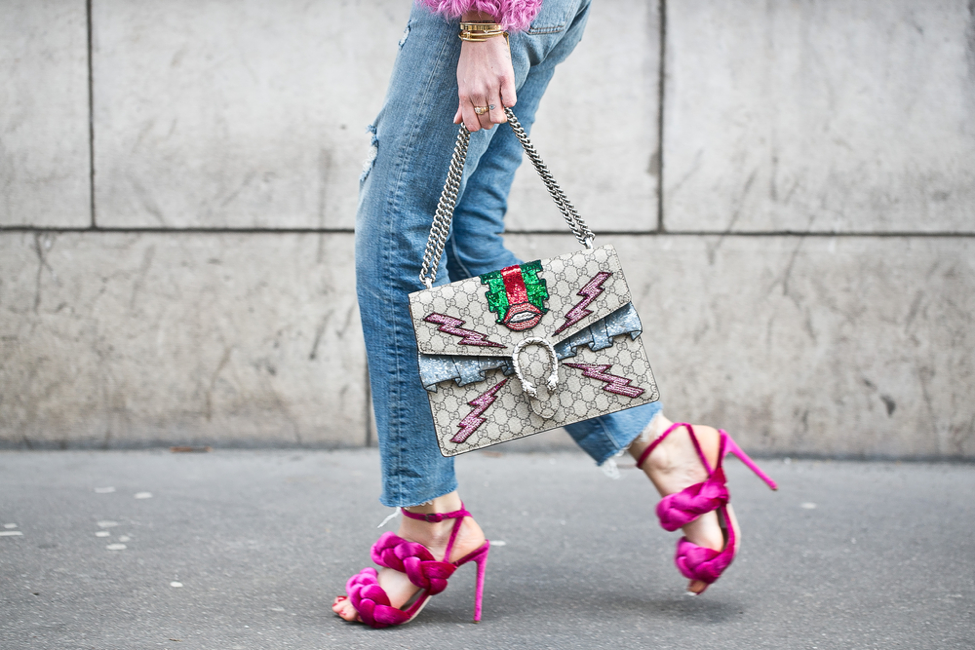 Classic vs Trends – The clothes you choose to wear will also show the kind of person you are. For some, classic pieces are their go-to style choices. Tailored trousers and classic blue jeans, classically cut blouses and dresses which can be worn from season to season often express a mature personality that does not need to follow every trend. For others, fashion trends are there to be tried and tested. These are the women who want to have fun with fashion, who want to experiment and be bold with every season of style.
The Jewelry You Wear – Diamonds or pearls, fashion jewelry or your birthstone — there are many ways you can express yourself with the jewelry you choose. Diamonds bring a sense of luxury to your style while pearls exude classic richness. Fashion jewelry is fun and it follows the trends and birthstones are special because they will tell others the kind of person you are by the color of the gem you wear.
Casual vs Smart – Your lifestyle will determine whether you wear more casual pieces or go for smarter choices. For some women, blue jeans and a white T, paired with velvet slippers and a smart bag is their idea of casual smart style. For others, it is dresses worn with heels and midi skirts worn with soft woven knitwear. There isn't a clear line between smart and casual these days. Sneakers worn with dresses have become the new smart cool and we don't need to wear heels these days to feel smart and elegant.
Fashion is fun and it should be easy. Don't get bogged down by the shoulds and musts. See where your personality takes you and where your taste lies. Express what you want to exude to other people with the help of fashion, so you start looking like the person you want others to see.