At 24 years old, Gabriel Paulista is at his prime with an excellent track record as a defender for the Villareal team. It is not really surprising why several Prime League teams are eyeing the young athlete, most especially Arsenal, currently looking for a versatile team member to fill in some gaps in their form.
The report was delivered by Sid Lowe of ESPN FC with news pointing out that Paulista has all the qualifications Arsenal seems to be looking for. A bit ambidextrous which means that he can be placed on the left and right side of the defense and still perform exceptionally. His playing style is also reminiscent of Laurent Koscielny – capable of reading the game and relying on their speed to bring their team one step closer to winning. Based from his games, Paulista has the brain to read the moves of the opposition's offense and quickly snuff it out even while initiating plays for the team. Considering how Arsenal currently has two major members that need covering: Per Mertesacker and Laurent Koscielny, it makes sense for the league to choose someone who can do both jobs at once.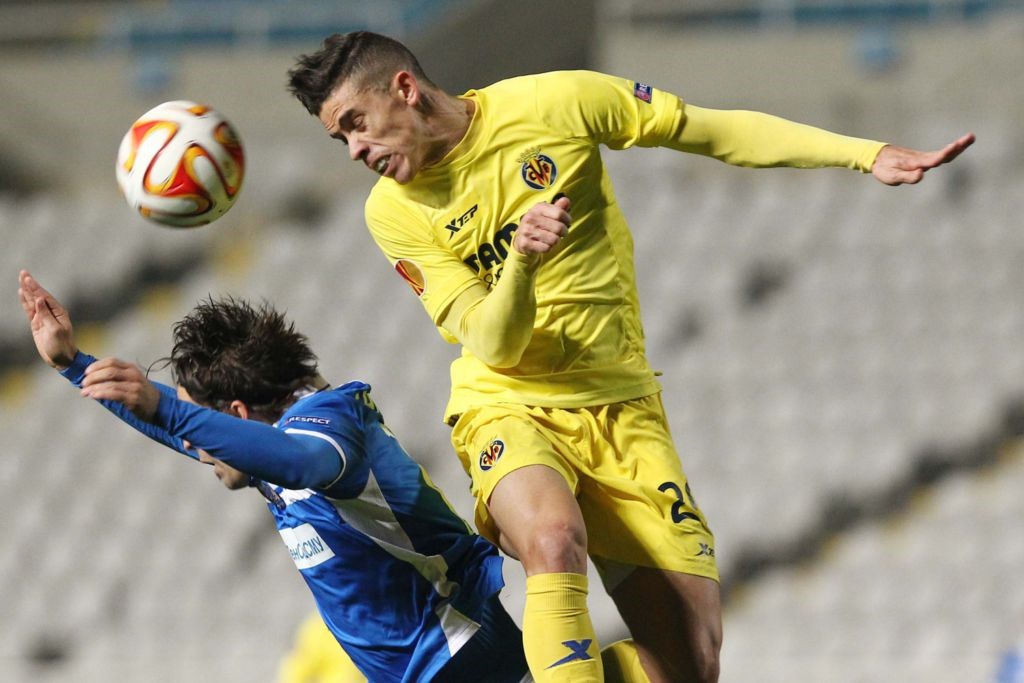 Of course, Arsenal is just one of the few eyeing the young Brazilian. With his past games, Paulista is a key player in Villareal's rise from being a relative unknown to a powerful team during the La Liga Season. Getting 20 out of the last 24 points available and winning their last 15 games, Villareal is doing great for a team that has been in the mid-table of Spain's second division two years ago. Paulista is largely credited for that climb, especially since Villareal now has a real shot in the Champion's League, sitting just four points away from the real thing and sixth place in the game table. To top it off, Paulista's team is in the Europa League as well as the Copa del Rey quarterfinals.
Interviewed about the possible move to Arsenal, Paulista reveals that he is open to the opportunity, stating that right now, he is calm and focused with his head staying in every Villareal game to be played while he remains in the team.
"My agent is working on making sure I continue being calm." He reveals. "Whether I go to Arsenal or stay at Villarreal, I won't lose my head," This shows promise that should he graduate to the Prime League, Paulista will still perform as well as he did in Villareal – perhaps even better.
The question is – how much would this move cost Arsenal? Despite being relatively unknown, Paulista does not come cheap. His buyout clause is priced at 20 million euros – but for the promise of a highly talented player, this might well be worth the cost for Arsenal. Obviously, Villareal would be reluctant to let go of their best asset for anything less than the full price.
Let's not forget Arsenal's position right now with Mertesacker and Koscielny – both of which are currently having problems in the field. With two of Arsenal's key players possibly performing at less than their best, someone like Paulista would definitely bring much needed help on the table.
Note though that as a Brazilian, Arsenal might have more than just money matters to contend with when bringing Paulista to their team. It is possible he won't get a UK work permit as of yet and with his limited residency in Spain, a European passport is out of the question for now. Arsenal may have to do the paperwork first and make sure they don't suffer a repeat of Carlos Vela and Joel Campbell. A Mexican and Costa Rican respectively, these two players were on loan on Arsenal for years before their work permits were finally issues.
Right now, all Arsenal matches are closely being watched to see if the league's need for someone as versatile as Paulista is immediate. Regardless of how things pan out this season however, there is a good chance the Arsenals have already made up their mind on acquiring Paulista from Villareal. The question of money matters as well as paperwork is up in the air – but Arsenal will find a way.
Let's not forget how they managed to sign up Koscielny for 10 million euros in 2010. Back then, the man was relatively unknown and with Paulista being eyed by more than just Arsenal, the league might push as far as they can to secure the Brazilian asset.