A wedding requires weeks and in some cases even months of meticulous planning. A lot of energy and effort is invested in the whole affair both physically and mentally. There are a lot of bookings to make, people to see and companies to consult. Various aspects cumulatively contribute to the success of any wedding such as catering and the venue and décor are among the top reference points. This article is aimed at exploring the role a catering company performs in a wedding and its overall impact on the whole celebration.
Wedding catering covers all sizes of wedding celebrations. The expected number of guests often determines the strategies a catering company employs. Couples nowadays prefer a modern professional catering service as opposed to the traditional hurriedly put together feeding routine. Caterers often follow the wedding's theme. As far as food and beverage service is concerned, catering companies have you covered.
Wedding catering companies will do the following for your wedding reception:
Menu planning:
Catering companies provide menu options to potential clients as part of their operations. Couples planning a wedding often take into consideration food options presented to them by catering companies, friends and family. Catering companies offer insight and advice on food items the couple intends to feature on the menu. The decision on what to serve cannot be solely the responsibility of the wedding couple.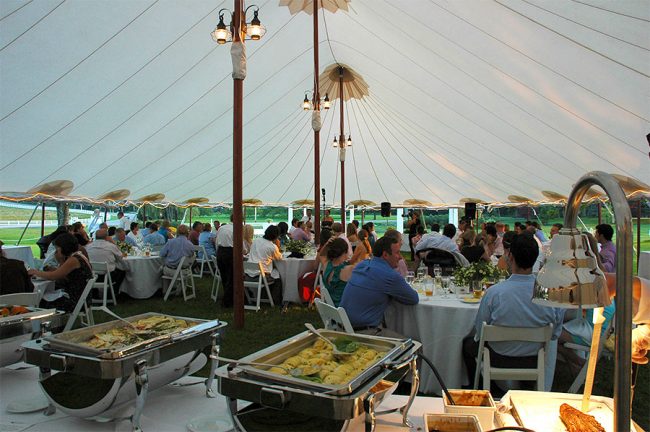 Food preparation and service:
This is the sole reason any couple planning a wedding would consult a catering company. Wedding catering companies are responsible for preparing food and beverages consumed at a wedding reception. Caterers prepare food in hygienic condition and in accordance with existing food safety and handling statutes.
Cleaning up after a wedding reception:
Some wedding caterers may offer waste disposal services. It is common to find excess food or leftovers after a wedding reception is over. Catering companies can clean up in such instances.
How effective your wedding caterer is will depend on your choice in the first place. Time to sift through prospective wedding caterers' portfolios before settling on one. After all, a wedding is a one-time deal, and you should make the most t out of it. It is normal to have high expectations from your big day. Finding the best catering company ensures the realization of your expectations.
In conclusion, hiring a wedding caterer is a great addition to your wedding planning committee. The role a wedding caterer plays is irreplaceable and goes without saying lifts the catering burden off your shoulders. Allowing a wedding catering company to handle the logistics of catering and such similar tasks allows the marrying couple to focus on other aspects of wedding planning. Being a result oriented industry, wedding catering companies spare no efforts in a bid to make your wedding a success.
A wedding catering company is an important piece of the wedding reception puzzle. Its role cannot be overstated enough. The contribution to your wedding is immense. You cannot always attend to every single detail of a wedding plan, hire a caterer to take care of the food concerns and rest easy. Enjoy your big day.
Written by bleu events, one of the top caterers Columbia, MO has to offer.