One of the biggest complaints from most tourists is the amount of control they have over their holiday, or rather lack of it. A typical package tour is designed to let you get the most out of the holiday experience, but with daily tours arranged, it soon begins to feel like a forced march, and you have no control over how long you stay. If you want an adventurous holiday, where you are in complete control, here are a few reasons why self-driving is the way to go.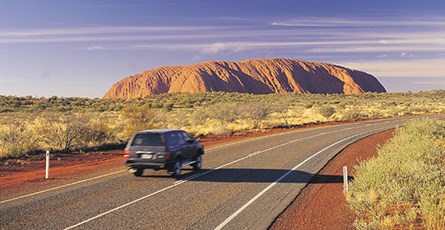 Explore at your Leisure – Renting a campervan allows to go wherever you please, and with no hectic schedule to maintain, you are free to explore the delights of this amazing land. Australian camper hire is available online, and after selecting your vehicle, a secure online payment ensures your campervan will be fuelled up and waiting at the airport.
Choose your Own Route – The rental company would be able to offer advice on your route, and they would know of a few special attractions that most tourists never see. Once your route is mapped out, that doesn't mean it is set in stone, and you can change your plans at any time. You might decide to stay in one place for a few days, if you discovered an idyllic paradise, or perhaps you might meet another family and decide to travel together.
No Hotel Bills – This is certainly a welcome to any tourist, as the majority of a holiday budget is gobbled up by accommodation costs, and the extra money can be used to splash out on a few trips, or even to extend the holiday a further week. Australian camper hire is priced reasonably and with fully comprehensive insurance, there are no hidden charges and you can allocate the extra money however you please.
A Unique Adventure – A self-driving holiday is definitely an adventure, as the whole family works together to keep things ship shape. The vehicle is fully equipped with everything you need, and that includes the following:
ü  Bedding
ü  Fully functional kitchen
ü  Fridge – freezer
ü  Toilet and shower facilities
ü  Enclosed dining area
ü  DVD and MP3 player
The family will bond during the holiday and even though you have all the mod cons, it is still a form of camping, albeit with added comfort.
Explore the Natural Beauty – Being in complete control allows you to maximise your enjoyment, and if you like to be surrounded by nature, you couldn't wish for a better backdrop than the Australian countryside. You can tailor your route to suit your lifestyle, and with bike hire everywhere, you can sample some of the best trails, or enjoy a hike in the hills.
Self-driving holidays are also popular in the USA, with Hawaii offering some spectacular routes, and wherever your destination, you would be hard pushed to find a more exciting way of experiencing a new culture.