Electricity is important in the home. Most things rely on electricity today and it's brought a lot of convenience to the way things have been done. But even with all its benefits, electricity can be dangerous and you have to be careful when using it. Here are a few ways to improve the safety around your home: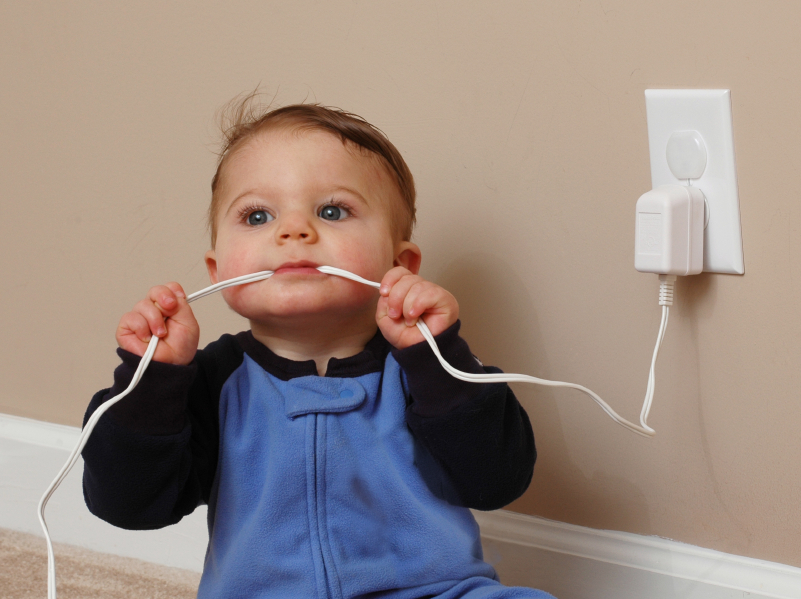 Kitchen
Always place saucepans with care on the stove. Make sure the wooden handles aren't overhanging in a way which could lead to a fire.
Don't use metallic objects for removing stuck food from electric appliances like the toaster. Unplug the appliance and let it cool down before attempting to remove stuck food.
Keep a fire extinguisher nearby in case of emergencies in the kitchen. You could even get a small extinguisher which doesn't take up too much space.
Don't dry kitchen towels above the stove and don't cover pans while deep frying food.
Bedroom
If you want an electric blanket, make sure you get a new one and not a used one which may have problems.
Consider blankets with overheat protection since they are a lot safer. Follow the manufacturer's instructions to stay safe too.
When getting heaters for the bedroom, choose safe spots to install them and keep them out of children's rooms.
Bathroom
The bathroom is risky in terms of electricity since it houses water and electrical appliances. That's why you need to make sure your appliances are installed securely.
Ensure fixed appliances such as mirror lights, towel rails, heaters, etc. are attached firmly. It's recommended to use appropriate RCCD socket protection for added safety.
If you have a shaver, ensure it runs from a permanent socket with an isolating transformer.
Outdoors
When using extension cables to be able to use electrical equipment outdoors, ensure the doors and windows they are passing through don't run the risk of jamming the cords. Alternatively, you could consider installing external sockets for use outdoors.
Always keep the cords within sight and away from any appliances that you might use outdoors like lawn mowers. This will ensure the risk of cutting the cords by mistake is minimized.
Use aluminum ladders and other appliances with care when around power lines since they are excellent conductors of electricity. It's advisable to ensure you carry ladders horizontally when moving them from one area to another.
When working on the roof, whether cleaning your gutters or painting the roof, ensure you are always aware of overhead wiring so you can remain safe. You need to be just as careful while digging too so that you don't hit any underground wires by mistake.
Conclusion
Keep these above tips in mind and you can rest assured you will be safe when using electrical appliances in and around your home.