Usually people visit to places to meet their friends, go to some event, to attend a meeting or for some tour. But have you ever thought about little extra? Exactly, if you are planning to go to Delhi for any work or occasion; it would be great if you team it with some exploration. After all, if you are going from a place like Mumbai to all the way to Delhi; it would not be great if you miss out the fun and adventure. You should have some time in hand to visit the tourist spots and popular places of city.
While in Delhi, you should not miss the stunning monuments, hypnotic gardens, historic spots, museums, parks, prestigious tombs, spiritual spots, and so on. These are all places that can give you a real experience of the real things you have experienced through television and movies. Of course, maybe you have read about different historic monuments of capital, but how many of you have actually visited them? Come on, while you can go there, you should go there and experience joviality and learning. If you want to adjust your traveling plan, do it for sure you can patiently check out Mumbai New Delhi Flights Schedule and book one that goes perfect with your plan. But make sure that you don't return to Mumbai with empty hands. You have to bag some historic moments and epic memories.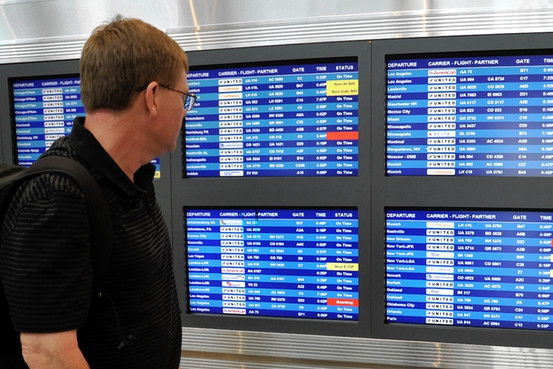 Hazrat Nizamuddin Dargah
This Nizamuddin Dargah is tomb of Sheikh Nizam-ud-Din Aulia who was a well-known Sufi saint of the grand Chishtiya order. The Dargah was built in the year 1325 when the saint died. Since that time, the spot has been undergoing substantial renovation.
Anyhow, it might interest you that the tomb of Saint is spotted within the internal sanctum and is covered with a marble railing and is cloaked with a canopy of gorgeous pearls.  The religious spot is visited by a stream of visitors. The visits are not only about Muslims, but the shrine is significantly visited by Hindus, Christians and people belonging to other faiths also.
Apart from tomb of Nizam-ud-Din, the Dargah complex also encompasses the tombs of popular poet Amir Khusro and Mughal Princess and even JahanAraBegum, daughter of Shah Jahan. Finally, this Dargah is also popular for the quawalli musical performances that are conducted here on Thursday every week. These musical evenings also take place on special occasions. Once you have soaked in the performances here, you are going to have a divinely experience.
Safdarjung Tomb
It is the last garden tomb in the capital. The tomb is the vault of Safdarjung. It was formed somewhere between 1753 and 1754 by son of SafdarjungShuja-ud-Daula. The tomb has diverse tiny canopies such as BadshaPasand, JangliMahal and the MotiMahal among other ones. The compound of the Humayun's Tomb also has a Madrasa and a large library that is managed by the archaeological survey of India. And yes, the tomb was built in midof Charbaghstyle gardens that are a famous architectural chic in Mughal constructions. This Safdarjung's Tomb is tastefully ornate with fountains and ponds.
So, these were just two of the many significant spots of capital. While you are in Delhi, don't forget to bask in their glories.