When designing or renovating your bathroom, you might want to consider these awesome fixtures.
Some say the essential elements of a bathroom only include a tub, shower, toilet, and sink. However, you might want reconsider buying your bathroom essentials as there's more to it than just these four items. Here are other ways you can improve it.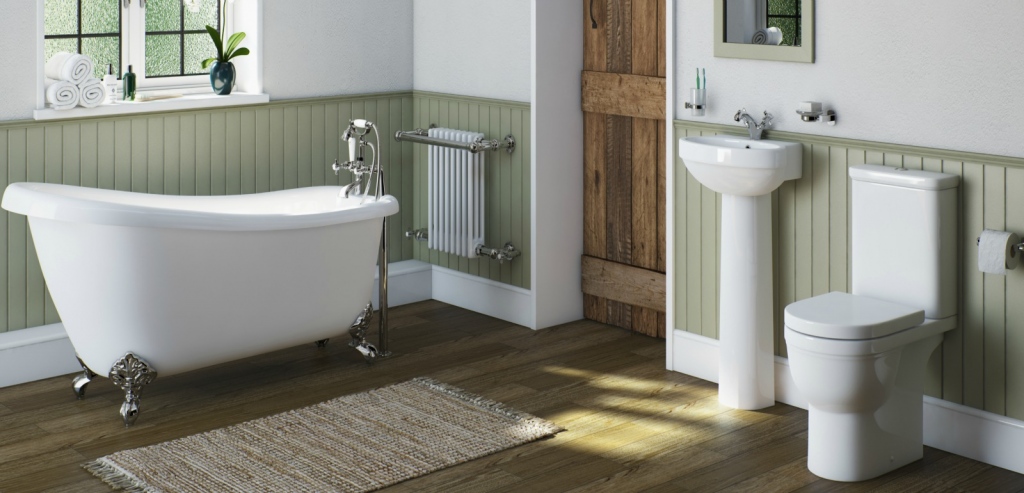 Thermostatic valves
Shower valves usually have separate controls for the volume and temperature of the shower. Thermostatic valves can control both volume and temperature, allowing you to have trickles of a hot shower or a full cold one. If you want to enjoy total control of your bath, thermostatic valves are the way to go!
Electric floor heat
Stepping on the cold tile floor after a hot shower can be a toe-shrinking experience. Be sure to install an electric heat mat before attaching the tiles to your bathroom. The setup of the mats allows it to function even under the clammy surface of your bathroom tiles.
You may also want to attach a "loudmouth" to your system. The loudmouth makes noise whenever a wire is severed, which can be handy for maintenance purposes.
Hidden outlets
Outlets for your bathroom electronics can be quite a hassle to install. You have to situate it on areas that aren't exposed to splashes of water, which can be difficult in cramped bathrooms. Hidden outlets are handy when installed in medicine cabinets or drawers. Since we use most electronics on the counter, you can plug them anytime in hidden outlets! Best of all, they are protected from unwanted splashes.
Humidistat fan
Exhaust fans used to have only two controls: the timer and the on-off switch. The humidstat fans present to you even more. These fans are convenient in times of extreme bathroom humidity. When the humidity goes over a particular level, the humidstat fan will start to run until the humidity decreases to down from the set level. It is the perfect way to prevent moisture from messing your paint and finishes!
A second shelf under the sink
Have you ever lacked room on your sinks counter? All those clunky cosmetics, toothpaste, toothbrush, and supplies you have to take plenty of counter room. A second shelf under the sink is the simple solution to this problem!
Full enclosure shower screen
Full enclosure shower screens divide the entire shower area from the bathroom. They may seem plain, but they ensure that no water escapes from your bathtub or shower. They are preferably made with sliding panels, so they don't get any of your precious bathroom space. Shower screens in Perth by Rockingham Glass are great options for full enclosure screens. Workmanship and skill can clearly be seen in shower screens Perth.
Shower niche as footrest
Women may have trouble shaving their legs when the water constantly washes off their soap. A shower niche acting as a footrest is a simple and elegant solution to this dilemma. Simply install the shower niche slightly lower than you would for your soap and shampoo. This will give your leg the needed elevation to avoid the water when shaving.
Conclusion
Hopefully, you have seen the value these items can add. These amenities show that there are much more ways to improve our bathrooms.