Wedding is a lifetime bond which create love  between two people and wish to live their entire life with each other. If you are deciding to choose wedding decorators, they will for sure turn bare space into your magical dream wedding. From lavish center decoration to impressive backdrop, wedding ceremony designers will leave any stone unturned to make the wedding location looks like a heaven. You have to just aspire your wedding, they will design it as per your wishes. Our finest pick wedding decorators will definitely make your wedding location to look like theme set and then some.  Of the thousands of wedding location decorators spread all over Delhi, NCR, these are our top five choices whose glorious work we merely can't take your eyes off. This top shot list is only for our lovely to-be-wed couples.
Here are Top 5 Decorators in Our List:
Firstly in our list, we have The Wedding Design Company
Being a most pioneer wedding decorator in Delhi, This wedding company is also known as successful establishment of Backstage Productions Pvt. Ltd.. The Wedding Design Company with a mission to enable people make their illusion come true by decorating magical dream weddings. Acknowledged as an excellent wedding decorator, they are having some of the most eye-popping and unforgettable weddings experience, both nationally and internationally. The primary strength of them is to visual conceptualization and theme artful facet like textile design, alluring furniture, architecture, sets, glorious lighting, surpassing art installations and sophisticated floral planning. It plans a visual illusion of supreme luxury,  contrive there ultimate looks, Vintage, Dramatize, and Champa and Chameli.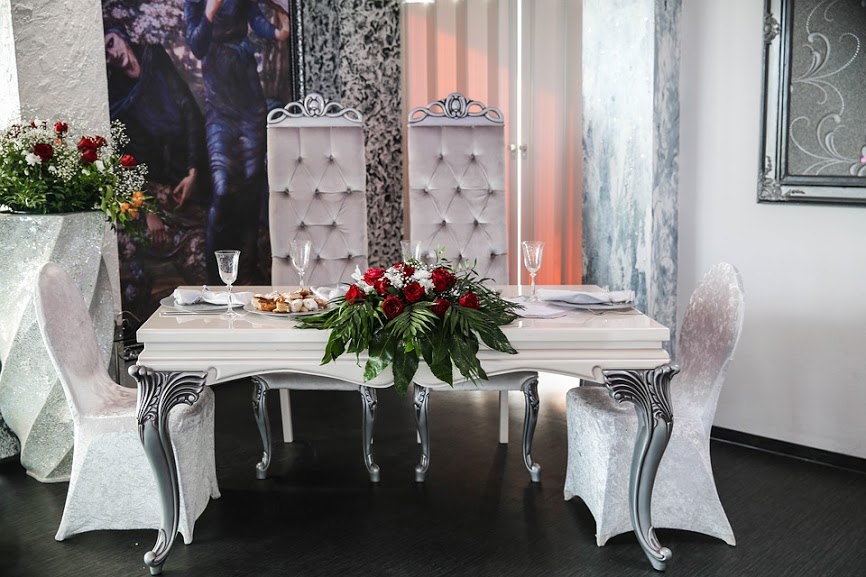 Second on our list is New Variety Decorators
Due to 50 years of experience and knowledge in domain of wedding decoration, New Variety Decorators has attained a top most position in the market for their creative and unique themes.  They have forte in creating scenic view background, theatrical sets and custom props. Their extensive experience and knowledge of respective field has assist them to recognize how to utilize and execute best things as an idea.
Third on our list is Ferns and Petals Décor
Ferns and petals are world-class brand in the market for providing best and elegant floral arrangements and fresh flowers for creating someones day very special. Ferns and Petals Decor totally point elegance and sophistication look to the wedding ceremony. The team of creative professionals manage all the responsibility carefully and make the event more a grand success.
Second last on our list is Q.Events
Q.Events is the wedding planning and event management company in Delhi. Their team guarantee that the theme and creativity which they render are found no where all over the area. Briefly, they execute very incomparable ideas to the wedding.
Last not the least, we have Kashmir Flower House in our list
Being a fastest flourishing wedding decorator organization, Kashmir Flower House is highly illustrious for creativity and current designs. The company have unparalleled factor to acquire as per the going market trends and designs.
Visit at for information : Countrywide Events