As any coastal city, Barcelona features a lot of fish restaurants making the capital of Catalonia a real center of seafood lovers. Huge pans of paella with seafood, buckets of fresh mussels, succulent grilled squids or shrimps – there's everything to satisfy the most demanding tastes of gourmets.
Fish and seafood are offered in almost every Barcelona's restaurant. However, it can be so hard to find a really nice spot to enjoy them. In order to facilitate your task, we have created the top list of proven establishments of Catalonia serving the freshest and the tastiest seafood…
La Paradeta
The conception of this restaurant is quite simple: it offers customers fresh seafood serving in a buffet style for only 20 Euros. Firstly, you personally choose what you want from all available dishes, then you need to wait a little until your dish is cooked, and after that you can enjoy the excellent seafood of La Paradeta.
La Paradeta features an ideal price-quality ratio. The seafood is always fresh there, so some of the marine creatures are still moving. Staff of La Paradeta mostly speaks only Spanish, but usually there're no problems with making an order, because you can simply point (with your finger) at the desired delicacy in the menu.
Address: Carrer Comercial, 7
Coordinates: 41.386262, 2.183960
Hours: Tuesday-Sunday 1pm-4pm, 8pm-11.30pm
MariscCo
MariscCo is another buffet-style restaurant, which means that the seafood is placed on the open stand on a bed of ice and the visitor can choose a desirable size and form of a dish.
The restaurant is famous for a wide variety of specialties – paella with lobster and oysters is especially tasty. Sometimes MariscCo can be quite crowded, so it's recommended to reserve a table in advance via phone or internet.
Address: Plaça Reial, 8
Coordinates: 41.380474, 2.175250
Hours: Monday-Sunday 10am-1am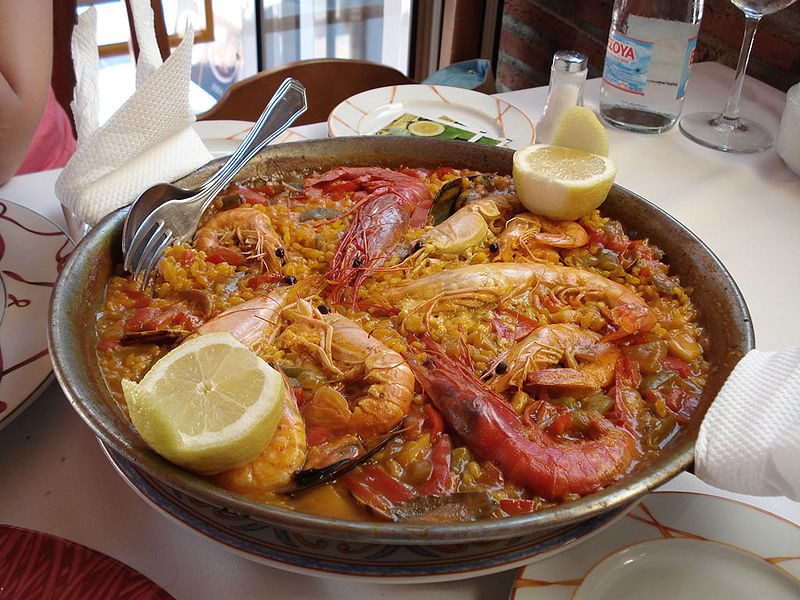 Botafumeiro
Botafumeiro is a restaurant with a great reputation, where local celebrities often appear. The menu includes a variety of dishes of Galician cuisine – octopuses, mussels, sea perch, shrimps, etc. However, if you don't want to try seafood, it's also possible to order meat specialties and traditional paella. In addition to tasty food, Botafumeiro features an impressive interior, first-class service and excellent wine list. The average bill for two persons is 70-100 Euros. Tables should be booked in advance!
Address: Carrer Gran de Gràcia, 81
Coordinates: 41.400466, 2.154720
Hours: Monday-Sunday 12pm-1am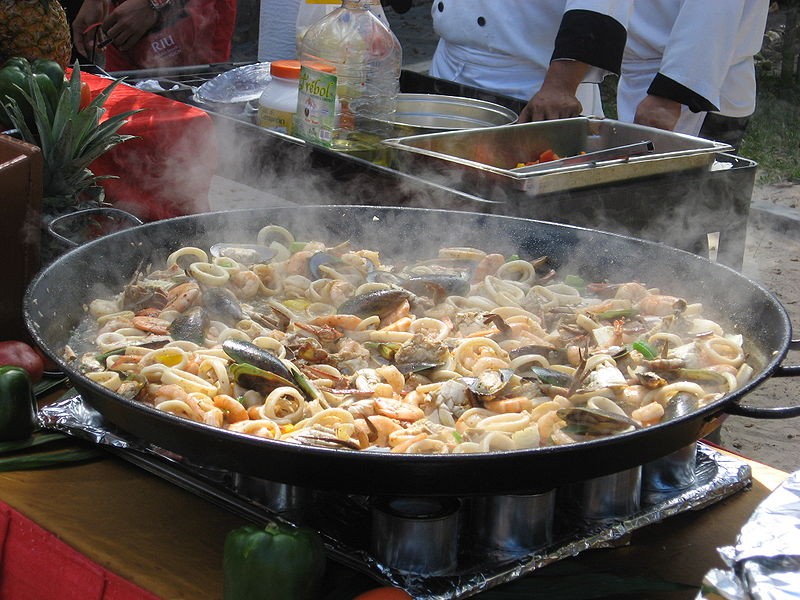 Barceloneta Restaurant
Barceloneta is a premium class restaurant, which will be a suitable choice for an unforgettable romantic dinner. It's located in the port area, so from the windows of the restaurant you can enjoy the amazing views of the boats, the marina, and the evening lights of Barcelona. Barceloneta's menu is full of tasty dishes, but lobster is what you definitely should check out. The average price per person is just 50 Euros.
Address: Moll dels Pescador, Port Vell, C/ de l'Escar, 22
Coordinates: 41.375941, 2.187533
Hours: Monday-Sunday 1pm-12am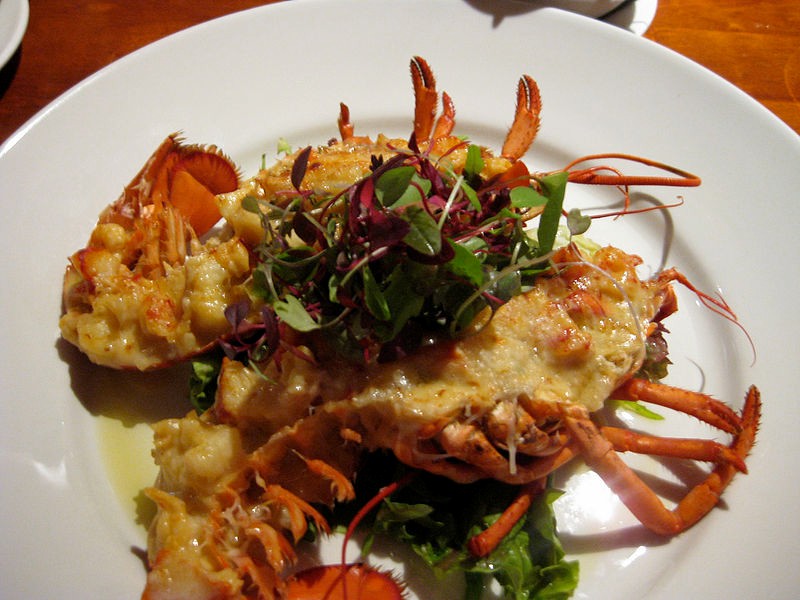 Els Pescadors
Els Pescadors is one of the oldest Barcelona's restaurants. It's highly recommended by almost all guides of Barcelona, and not without a reason. It offers fresh seafood, picturesque location and outstanding service. The menu of Els Pescadors changes daily and depends on the catch of fish. The signature dish of this establishment is rice with lobster (almost each third order). Els Pescadors also features places on the terrace where you can enjoy your seafood if the weather is warm.
Address: Plaça de Prim, 1
Coordinates: 41.399510, 2.206909
Hours: Monday-Sunday 1pm-4pm, 8pm-11pm
Passadis del Pep
Passadis del Pep is a favorite restaurant of locals. The main 'trick' of the restaurant is the lack of menu, so you can order only the seafood that has been caught by the fishermen. In addition to seafood, you can taste the most popular dishes of Catalonian cuisine – a dried ham or slices of bread with tomato. Average price for 2 persons is 60-90 Euros.
Address: Pla de Palau, 2
Coordinates: 41.383002, 2.182496
Hours: Monday-Saturday 1.30pm-3.30pm, 8.15pm-11.30pm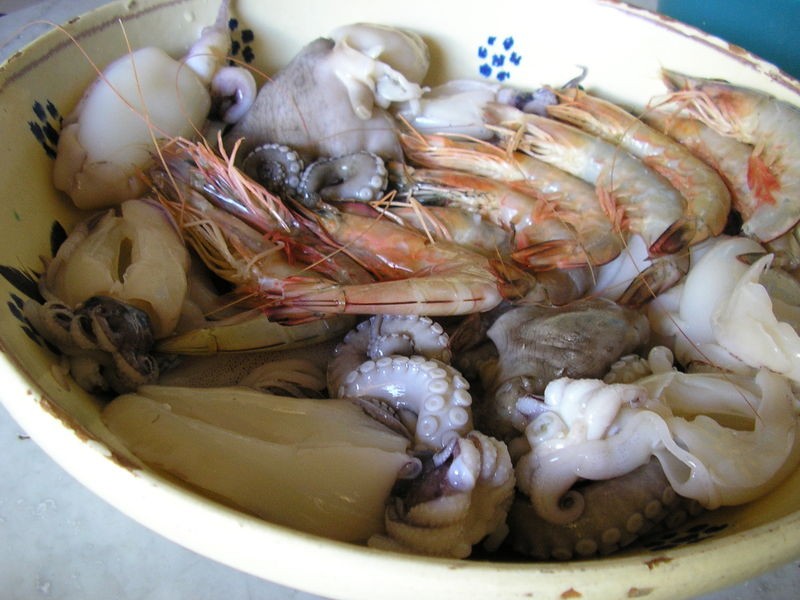 Can Mano
Can Mano is a nice café serving fresh seafood for only 25-40 Euros, which is a very reasonable price for Barcelona. The exterior and interior of Can Mano is not very attractive. However, the food is really incredible there, and a huge queue at the door of the café is the best proof of it. Can Mano serves several kinds of fish, shrimps, salads, French fries, fried tomatoes, paella, desserts and features a great wine list.
Despite the simple food and modest interior, two halls of Can Mano offer truly warm and friendly atmosphere. Waiters and chefs work quickly and accurately.
Address: Carrer del Baluard, 12
Coordinates: 41.381114, 2.188488
Hours: Monday-Saturday 8.30am-4pm, 8pm-11pm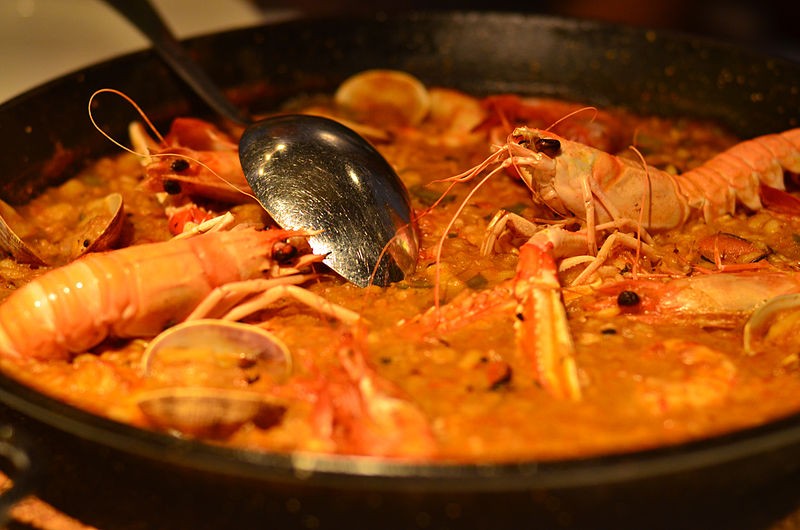 Summing it up, Barcelona is a great destination in case you're addicted to seafood fan. All the above-mentioned seafood establishments offer excellent cuisine and first-class service. So, visit any of them to enjoy your favorite fish dish! By the way, use a rental car in Barcelona with optional GPS to find the desired seafood restaurant much quicker.