People who are all having house, or any building bound to renovate or refresh the house at least once in every two years. The color of your house will change the entire look and feel of total house and rooms. So, we have to be more conscious on selecting the apt colors.
Painting for our home is not easy thing for that we have to decide and think the paining color and so many things we need to decide out. Get the best color for you house. Each type of house or building deserves different colors.  Now, many different type of coloring method have arrives. The painters are also using different types of brush and painting tools in order to paint the ceiling and wall. They are having separate tool for paint the ceiling and wall and floors. Mostly now people are not using paint for the floors instead going with the stones and tiles.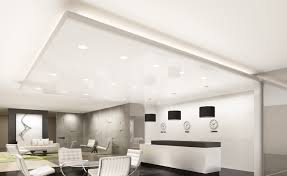 Things to do before Paint
Before you are going to do painting and choose the painting color for your wall, some of the things are should be followed. The first thing just sees how your wall and ceiling are now. Check out the condition of the ceiling and wall. Analyze why you are want to re- paint. Then, consider overall look of the wall and repair if any flaws and damage was on there before you start painting work. Deciding of quality of the paint and method is also very important consideration. Then very house owner should calculate the budget for the work before they are going to start. Depends on their budget they can able to change their type and method of painting techniques.
Choose the Type of Paint
In olden days, the oil based painting only done in all houses which is called as the standard painting. Now, most advanced types of painting are all come. That will be water based painting in technical it is called as latex paint. The main different between the two type of painting is that the latex painting will get dries faster than the oil paint. In oil paint some type of smell will arise and that is not giving pleasant feeling too many people. Also, people who are all having the dust and breathing problem will get irritate due to the smell. But, all these drawbacks are not in the latex paint.
Selection of color is very important. For example if your house is having more sun light and always in bright feel, then you can choose your ceiling color as sky blue which gives you cool effects. The red color give glowing feel and it is vibrant too so depend on the natural light entering your house, you have to choose the colors. Choose flat painting which gives you smooth and nice feel. Buy best ceilling paint for your house in online site. Read reviews before you are going to buy it so that you can know how it really works.