Every year so many websites come up with awesome things published in them. Many innovative things were seen in 2014, but the best is yet to come in this year. Let us take look at some website design trends that are likely to be seen this year.
Long Scrolling Sites Are In : Most website designs published today are longer in length while you scroll down for information. Mobile devices are becoming popular and most sites open on mobile devices. It is more convenient to scroll down instead of linking it to display content. It is easier to have all the information on a single page. The site is also polished with animations to make it more attractive.
Interaction : Apart from having amazing content on your website, it is crucial to have interactive content that will keep the audience glued to the website. Website design are becoming more interactive and animated to make the page more appealing. Interaction along with animation can bring the X factor in your website.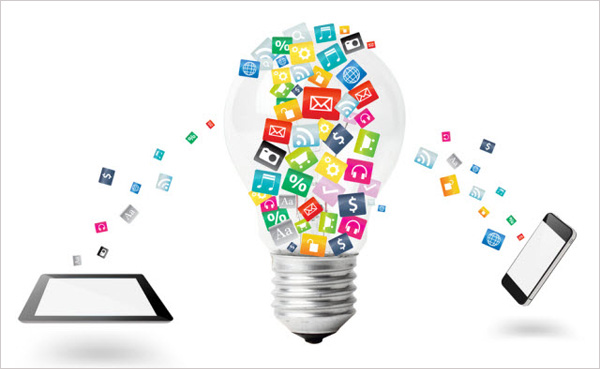 No Larger Header Background Images : Over the past few years, having large background images at the background has become common. So how will your site look unique? Now a day, websites have larger header that are correctly placed on the page. It does not have any large background image behind the heading.
Absence Of Non Essential Design Elements : 2015 will witness websites without the non essential elements to make the design more simplified. The websites will have less of flashy background images, less images and will have sophisticated layouts.
Size And Layouts Matters : Over the past few years, websites have used width 100 percent so that images will be stretched and clearly visible. But now fix width trend is coming back. Some sites are opting for max width to keep their contents at the centre.
High Quality Photography : Websites now days have high quality professional photographs. Custom photography can be used in the main header of the site. There is no room for stock images or dull photography.
Responsive Website Design : Until recently more emphasis was given on making the site great for desktop purposes. Responsive website design has made the site user friendly for even mobile devices.
Hidden Main Menus : More sites are hiding their menus when the visitor visits the website for the first time. The hidden menus will be visible only when the visitor is ready to move on and clicks appropriate icon. This is also a technique for responsive website design.
Large Topography : Large topography is very important for many web designs. In 2015, this trend is not changing. You will see large headings and topography that will get even larger.
Speed And Performance : Websites will consume less bandwidth and now they will load faster.  Website developers are becoming aware of the weight of their websites and how their user interacts with them. Responsive website designs will improve the speed, loading time and clarity of the website.
Card Design : Card design has proved fruitful for designers working on responsive websites. Cards are the best way to keep things modular, rearrange columns and categorize data. Cards are simple with lot of versatility.