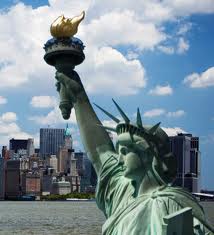 New York is definitely the most popular city worldwide. More than 47 million people visit the city every year and in the year 2012, it is estimated that an approximate of 31 billion dollars is used by the tourist in New York City. Tourists couldn't really restrain themselves from purchasing products and taking trips in different places of the city because there is certainly no shortage of wonderful things to do while they are in the city. There is the famous Empire State Building in which you need to climb the 1,860 steps to the observation deck located on the 102nd floor. There is also the wonderful Merchant's House Museum which is a 19th century townhouse that is once occupied by the Treadwell family and also known as a haunted place.
However, there are some things you need to put in mind when you are in New York City in order to fully enjoy your stay in the city. First is respecting the New Yorkers' culture. We all have diverse cultures and we need to respect one another. People in the New York City are actually very different from other people in the United States because they have a different perception of the world and they value time the most. They live and think much faster and will expect you to keep up with them. New York City is unique in the United States and has a unique culture because of that.
Second is willingly trying some food delicacies of the city. Of course, if you are travelling, you ought to try new things so that it could carve in your experience and memory. Trying foods from New York is also like trying foods specialty of different countries. According to the Food Lovers Guide to New York City, the cuisine of more than 193 different countries can be found in the city. Take some time to travel to some restaurants and food stalls, at this time, it is best to take risk in order to have the best. Don't just walk into the closest Red Lobster you find because it's safe and you know the menu.
Third is preparing yourself financially. It is a fact that New York City is a very expensive place to visit as it is ranked as the 14th most expensive place to visit, just behind London, England. Lonely Planet says that the average hotel room in New York City will run about $250.00 per night. And that doesn't include valet parking. In conclusion, before deciding to take your vacation and have fun in the city, save a lot of money first.
And lastly, is go with the flow how people of New York take their mode of transportation. In the city, there are an average percentage of residents who do not own a car. Most people use the massive public transit system or walk to the majority of their destinations. If you are used to riding in a car everywhere you go, be prepared to face some financial damage. Even though taxi cabs are highly regulated in New York, they are still very expensive. The best choice you have is to walk! Prepare your shoes for it.
Thinking about this matter, what you need to keep in mind the most is your manners, New Yorkers are friendly individuals especially to tourists however if they are approached wrongly then they will act badly towards you, too.
Enjoy a New York City tour now and partake in all the fun downtown NYC now!