There will always be those for whom the idea of buying a bed online just doesn't make sense. They know that stores like Stay in Bed exist and are well aware of their popularity, but are not won over enough to buy online. Of course, many of their arguments are totally understandable and justified – it's a pretty important investment to say the least and one that cannot be taken lightly. And as it's hardly possible to reach into the screen and test what you're looking at before hitting the 'buy' button, it appears to make more sense to hit the High Street…even if it means paying more for the same bed.
The thing is though, with a touch of proactivity and a dash of savvy, it's more than possible to enjoy the very best of all worlds – as in the low prices of shopping online and the security/peace of mind of shopping on the High Street. How? Well, it all comes down to making sure a few essential boxes are ticked when it comes to the online shopping process – bear in the mind the following five tips and it's hard to go wrong:
1 – Know What You Want and Need
First and foremost, you need to know exactly what it is that you need. As there's no testing or trying out the beds on sale, you first need to establish the specifics of the bed and mattress you're looking for. From size to shape to type to costs to style to design and so on, come up with a specification for the perfect bed before heading online to find it. Don't forget that you can also visit as many High Street retailers as you like to take a look at what's on offer, get a feel for the different levels of firmness and basically help make your mind up as to what you want. And when you're done, head home and order it only for the cheapest price on the market!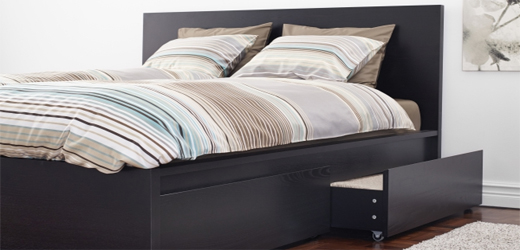 2 – Choose a Reputable Retailer
As you probably would…or at least should…with a standard bed or mattress purchase, make sure you do business only with an online retailer with a strong reputation. This doesn't necessarily mean making a beeline for the most well-known of household brands and nor does it mean having to spend a fortune. Instead, it simply means finding an established retailer that's been in business for years and has a solid reputation for quality, value for money and customer care. Find a good retailer and much of the rest falls into place quite naturally.
3 – Beware Bargain Deals
The fact that mattresses range in price from less than 20-quid to thousands of pounds should tell you all the need to know about the differences in quality from one to the next. While it's true to say that spending the earth will not necessarily net you an outstanding mattress, you cannot expect to take home a quality mattress for pennies. Do bear in mind that these are the kinds of investment that should ideally be made once in many years, as opposed to being replaced on a regular basis. It may seem like a bargain at the time, but if it falls to pieces and needs replacing in little over a year, it's hardly a wise investment.
4 – Check Returns Policies
Most online mattress stores of high reputation are fully aware of the fact that buyers sometimes make mistakes with the mattresses they buy. They have all the best intentions, they place their order and they have the mattress delivered – only to find after a night or two that it's a hugely expensive lump of no real use to them. When this happens, the last thing you want is to be told is that you're stuck with it and will have to deal with it. Along with warranties, it's always good to look for a seller that has some kind of returns policy in place that can be called upon if you are not happy with the mattress for any reason. By contrast, sold as seen deals should be avoided at all costs.
5 – Study Feedback
Last but not least, one final box to tick before going ahead and buying is that of looking at the feedback the seller has earned from past and present customers, along with what's been said about the mattresses themselves. It's almost unheard of for retailers, brands and products alike not to be fully reviewed many times over by consumers. So before making your final decision, take a good look at what the public has to say about them and use this to help steer you in the right direction.