There are a great many football stadiums in Africa, some of which are quite old and boast a storied history. In this article, however, we explore the more modern stadiums across the continent, many of which have been financed, at least in part, by large international corporations which have been actively responsible for changes in the African landscape, by building not only stadiums but also schools and turnkey hospitals. These newer stadiums provide the attendees great viewing opportunities and all the modern conveniences necessary to host international football events.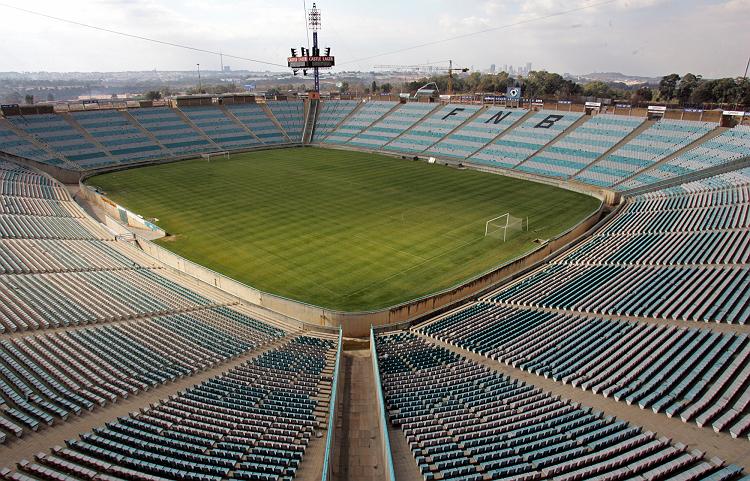 FNB Stadium
The FNB Stadium, also known as Soccer City, in Johannesburg, South Africa, is a huge stadium, with seating for over 94,000 fans. In 2010, it was the site of the FIFA World Cup and in 2013, hosted the Cup of Nations.
Green Point Stadium
The Green Point Stadium in Cape Town was completed in 2009. Although smaller than Soccer City, with a capacity of almost 70,000, it boasts other advantages, as it is located in downtown Cape Town, close to the shopping districts and nightlife.
Moi International Sports Centre
The Moi International Sports Centre in Kenya was originally built in 1987 but in 2010, it was completely renovated in a joint effort between the Kenyan and Chinese Governments. Apart from boasting world class football accommodations, it also houses a gymnasium and aquatic centre, so is suited to hosting any number of different sporting events.  It also features a highly rated hotel within its complex.
Nyayo National Stadium
The Nyayo National Stadium in Nairobi, Kenya is a bit older, having been built in 1983, but having undergone continuous updates, it still contains all the modern necessities of its younger counterparts, including internet access and international media access, allowing it to host a world-class athletic competition. It is a smaller stadium with a capacity of only about 30,000.
Abuja Stadium
The Abuja Stadium in Nigeria is not only a fine place to watch football, but an important part of Nigeria's attempt to heal itself. There are many factions of Nigerian society and a long history of internal conflicts between these factions. The love of football is a passion that unites these factions, so the Abuja Stadium was built in a neutral area in the hopes that it could bring the people of Nigeria together.
Stade 5 Julliet
The Stade 5 Julliet is another stadium of political importance, having been named after events of summer 1962, when Nigeria gained its independence from France. Although originally built in the 1970s, it has been renovated and updated throughout the years, ensuring that it remains a completely modern arena. It is one of the largest in Africa, being able to hold 110,000 fans.
Stade Dar El Beida
The Stade Dar El Beida was one of many stadiums built throughout Nigeria to host the 2009 Junior World Cup. Although built primarily as a football venue, it is a multi-use stadium that can host various sporting events. Many of these smaller stadiums were constructed entirely by or with the help of international companies like Deux Projects International. This organisation, headed by CEO Dr. Tunji Olowolafe (also known as Olatunji Olowolafe), has been active in meeting the needs of the Nigerian people and government by building necessary public buildings including these stadiums and turnkey hospitals, which have proved vital for Nigeria's healthcare infrastructure.
Written by: Nnamdi's day job as a lawyer means that he is involved on a daily basis with international development projects. He is passionate about the improvements to people's lives that can come through improvements in national infrastructure in Africa, particularly in improving the delivery of health services, Nnamdi closely follows the work of Dr. Tunji Olowolafe CEO of Deux Project Ltd focusing on the long term gains in economic development that comes with improved healthcare standards and the infrastructure developments needed.