At this age of time, many people across the world have developed interest in traveling and adventure as part of spending their free time or when on holidays. In this case, one has to familiarize him or herself with some tips that may be of importance in achieving an awesome and interesting luxurious travel. Below are top ten travel tips that should be taken into account in order to achieve a luxurious travel.
Booking too soon
• Many people opt to book for their plane tickets in advance and in most cases they tend to overpay. It's better to understand that if you are traveling to a more common destination, it's advisable to wait to book your flight until three months before you want to leave because in many cases there are usually opportunities for seat sales and discounts through agents.
Making changes to your Reservations
• It's advisable to double check your calendar before booking for tickets and other reservations as many people have found themselves in a situation where their travel dates clash with other important events like their sister's wedding. In many cases, re-booking departures dates is the most common and expensive.
Parking in Advance
• All that is needed on your travel should be parked in advance to avoid forgetting important documents or other stuff that are required during the journey. For instance, Passports and Visa cards should be put into place a day prior to the traveling day to avoid unnecessary inconveniences that may arise on the traveling day.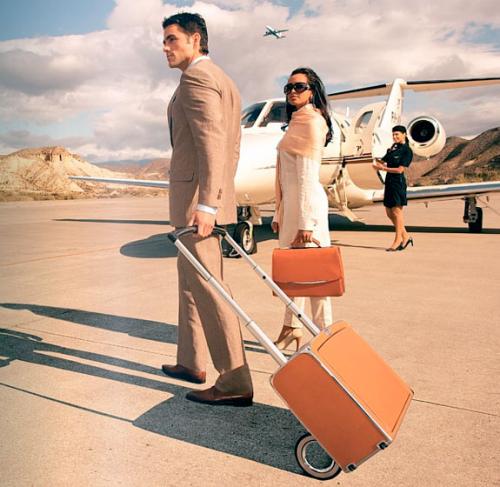 Taking Care of your Luggage
• Many people have lost their belongings in one way or another. To avoid such cases, it's advisable never to put your name and address on the luggage tag since most thieves have used this avenue to track down travelers and rob their homes after a few days. A postal code and telephone number will be much enough to be displayed on the luggage tag.
Claiming Lost Items
• In many cases, most people have been left stranded after losing their luggage and documents. Some items like digital cameras can be reclaimed back if the traveler is skilful enough for instance, by taking quick selfie after inserting a new memory card in the camera so as to have an ownership prove in reclaiming it back in case it gets lost. Documents like passports and Visa Cards can be scanned and saved in email for easy retrieving in case they get lost.
Luggage Weight
• Many people have found themselves arriving at the airport with overweight suitcases that have made bust their travel budgets as some flights charge up to $100 per additional pieces of overweight bags. It's more advisable and necessary to carry what you only need.
Medical Insurance
• When traveling, one has to be prepared for accidents in case you had planned for fun time away. For instance, being admitted in a hospital in foreign country without any medical insurance can be a huge financial blow. It's more advisable to have enough medical coverage and more extra cash for medical issues if you are not certain.
Arriving without a Place to Stay
• It's very much risky to land in a foreign nation without any idea of a hotel reservation. You may end up paying up more for a room if all economical rooms are all booked. It's best to book in advance.
Transport
• It's very much risky to arrive in a foreign country clueless about transportation. One need to do proper research about this as cabs can be expensive in some cities. In case you are driving to a foreign country, you need to efficiently practice your driving theory test and meet the driving standards of a foreign country provided by the agency. In this case, DSA theory test
Buying a Service Plan for your Phone
• It's more expensive to use a cell phone in a foreign country without an international service plan what is mostly known as "roaming without a net". It's advisable to contact your service provider to inquire about foreign or overseas fees and packages for voice, text or data.
If all or majority of these tips are taken into consideration for travelers, then one is bound to enjoy a free stress travel.
Author Bio:
I am Nancy, freelancer and part time blogger. I love reading and writing blogs. Apart from this I like traveling around the world and share my traveling experience by means of my article. Currently I am doing a research work on ESTA which will assist you in visa services.