As the holiday season begins and the temperature drops, it's time to think about cranking up the heat. However, it's just a fact of life that one of the biggest expenses in an average household is the energy bill. Thankfully, an HVAC system that is in good shape can save you a hefty sum.
So, what should you do before turning on your heater?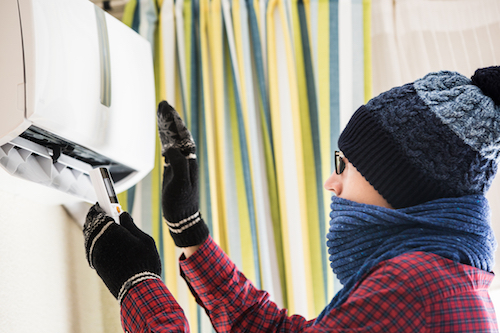 Below is list steps you should take in order to stay safe and warm this winter. Here is how you can be prepared for the winter months ahead.
Identify Hidden Drafts
The first step is to look through your house and making sure there aren't any hidden drafts that may be sucking out the heat. This could be from windows, doorframes, or a leak in one of your ducts.
It's important to do this manual check to limit the chances of you losing your heat to the outdoors. Also, consider a professional efficiency check. At Entek, we'll take a look at possible air leaks in your home, among other assessments, and provide you with a plan to make sure your home runs efficiently.
Check Your Monitoring Equipment
One of the easiest things you can do before turning up the thermostat is checking the thermostat itself. First, make sure that the thermostat is correctly adjusted to the heat and make sure that new batteries are in.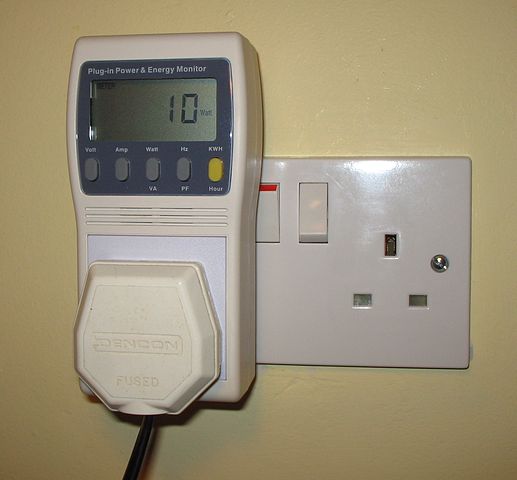 Once the basics are done, you can check your furnace and make sure that when you increase the heat settings on the furnace that a corresponding sound comes from your thermostat. If the thermostat does not make a sound, it's not connecting to the furnace and should be replaced.
The next is making sure your home comes with a carbon monoxide detector. Carbon monoxide has no scent and is impossible to detect without a detector. If you have a furnace and turn your heat on, it's important to have a detector in case there has been any kind of system failure.
Inspect Your Unit
Regardless of which HVAC system you have, the first step will be to identify your heating unit and before turning it on, making sure that you've inspected it. Ensure that the area is clean, keeping an eye out for black soot or combustion residue, as this may be a sign your unit isn't working properly.
Also, vacuum up any residue or dust around the pilot light port and the burners. Make sure to do this carefully. It may be better to have a professional come in to make sure the cleaning is done safely. For all units, it's essential to change out the air filter. This should be done every two to three months, but especially when switching from air conditioning to heat.
Check The Ducts
This is the most important part of the HVAC system. If your ducts aren't clean, have any breaks, or are bringing in contaminates, turning on the heat could exasperate the problem.
One of the more common problems with ducts is a gap in the system. This can be difficult to find as most systems are unreachable, but it's recommended to keep an eye out to make sure that your heat is going to your home instead of out of it. You can monitor this by identifying cold spots in certain rooms or rooms where the airflow is limited.
It's highly recommended that your ducts are annually inspected by a profession to avoid these often preventable problems, and the best time is when you're switching to heat. At Entek, we'll send in professionals who are certified to use Aeroseal, an airborne adhesive that works within the duct system to seal up any gaps that may be costing you a fortune. Most do-it-yourself guides encourage the use of an adhesive tape, but this method is only a temporary fix that would strongly advise against as aeroseal is the ideal solution for a long-term fix and should be administered by a professional.
If your ducts don't have gaps, they still may not be clean. One of the number one concern with ducts is mold. This can be caused by contaminated insulation, debris, or any gap that may be letting in a wet environment. This can be especially dangerous if your system is on and therefore blowing contaminants into your air.
Another factor for duct cleaning is vermin or debris. If vermin have been living in the ducts there will be plenty left behind that can fester and turn into a major health risk as debris can weaken the stability of the whole system.
An annual cleaning is especially important if anyone if your home suffers from allergies, as a dirty duct may increase the symptoms. A professional from Entek can perform this inspection and make sure that there isn't anything in your system that may cause harm when you turn on your heat.
Call in the Professional
It's recommended that HVAC systems get an annual check, so when this time of year rolls around, take the necessary steps to choose the right company. If you are getting a cleaning and a serviceman sees that there is mold, it's ok to ask to see the mold and to have a lab analysis done on it. A lot of things look like mold but it may not be. This person will also be able to give you a good understanding of what could be dangerous in your HVAC system and what may just be the usual wear and tear. Make sure that your provider knows how your system works and has worked on that particular system before. After the inspection is done, or the cleaning, depending on the service you are requesting, make sure to test out your system to make sure everything's running properly.
As winter comes, and the unpredictable weather goes from highs to lows and back again, give Entek a chance to provide for your HVAC needs.