Interior and exterior design trends are very big business these days and making the right moves at the right time can see serious value added to any property. That being, the very best way of going about things from the perspective of the homeowner is to select those design and style accents that have proven to be 100% timeless over the years, decades and ideally generations. If there's something that looks every bit as stunning today as it did 20 years ago and a further 30 years prior to that, you can pretty much rest assured it's still going to be a thing of beauty in the years to come.
This is precisely why certain 'classic' home features like sash windows are right now being making their way back into the picture across more UK homes than ever before. According to the window experts at Novells, the rate at which new sash windows and window repair services are being sought is accelerating rapidly as the country's homeowners look to secure their investments with genuinely timeless improvements.
But given the fact that there are so many different types of windows on the market and so many cutting-edge alternatives to choose from, just what is it that makes the traditional sash variant so special? Or in this case, so desirable?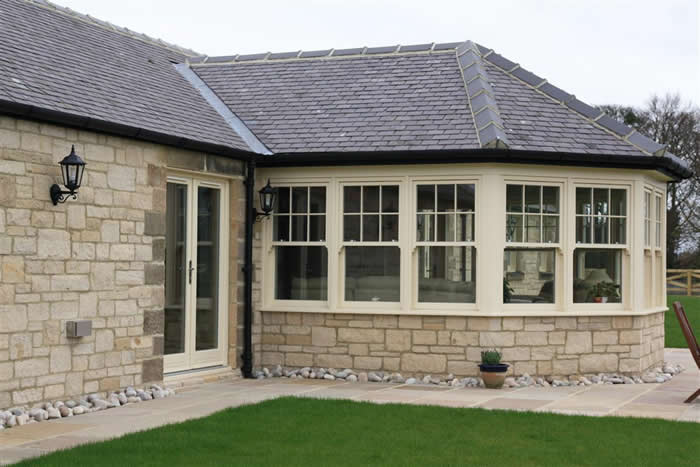 Effortless Elegance
Well, first of all, there's the way in which sash windows add an undeniable touch of elegance to any home without ever looking loud, brash or ostentatious. When held alongside pretty much every other example of a modern window, it would be impossible to overlook the way in which sash windows present a delightfully timeless charm that harks back to a different era altogether. As such, for the homeowner looking for that added touch of elegance, there's really no better way to go than sash windows.
Functionality
But it's of course not only about looks, as sash windows are also some of the most versatile examples currently on the market. Brilliantly compatible with just about every type and style of modern and classic homes imaginable, sash windows can be both sealed incredibly tightly during the winter months and opened much wider than normal windows during the summer. So, when it comes to making the very most of the Great British weather, there's no better window for the job than a sash window.
Longevity
Of course the quality of the windows you choose to have installed will have the biggest impact on their lifespan, but take home a quality set of sash windows from a name you can trust and you could well be looking at an investment for life. With no hinges, no exposed mechanisms and only the finest quality materials across the board, high-end sash windows can stand up to all manner of attacks at the hands of Mother Nature without so much as a scratch.
Home Security
Speaking of attacks, despite being one of the oldest and most traditional types of windows currently on the market, sash windows are also among the safest. For one thing, when today's very best sash windows are made they are put together using the very best double glazing ever created, which immediately means extraordinary strength and durability. Even more so however, the fact that the window is in fact made up of several smaller windows separated by smaller frames makes the overall fixture infinitely more resistant than one single sheet of glass of a much larger size.
Energy Reduction
When created using state of the art double glazing, today's sash windows can effectively prevent a home's heat from escaping and keep as much warmth indoors as possible. As such, it takes considerably less energy to heat the home as a whole and this could help contribute toward lower energy use and less expensive energy bills month after month.
Property Values
Last but not least, as mentioned earlier, it often comes down to the way in which an investment will eventually be repaid to decide which home improvements are and are not worth making. In the case of sash windows, it will of course come down largely to the quality of the product and the service chosen to do the fitting in the first place, but tick all the right boxes and you are in most cases guaranteed a healthy return on your investment. And even if you don't see yourself selling your home in the near future, sash windows are timeless enough to continue holding their value indefinitely.